I've been following Brighton Gin for a while now and have been eagerly awaiting my first bottle. After glimpses and a few delays, Brighton Gin finally launched in shops. As I went to Stockholm. Cue four days of me whimpering over Twitter as the reviews trickled in, waiting to fly home to get my hands on a bottle. Yesterday, after work, I trekked for twenty minutes in the wrong direction to get my hands on a bottle. At £39.99 this is the most I've ever spent on gin. I was anxious. I'd heard it tasted of orange. I hate orange. The long walk home filled my head with images of me spitting gin across my kitchen, crying over the first gin I've ever hated.
My fears were unfounded.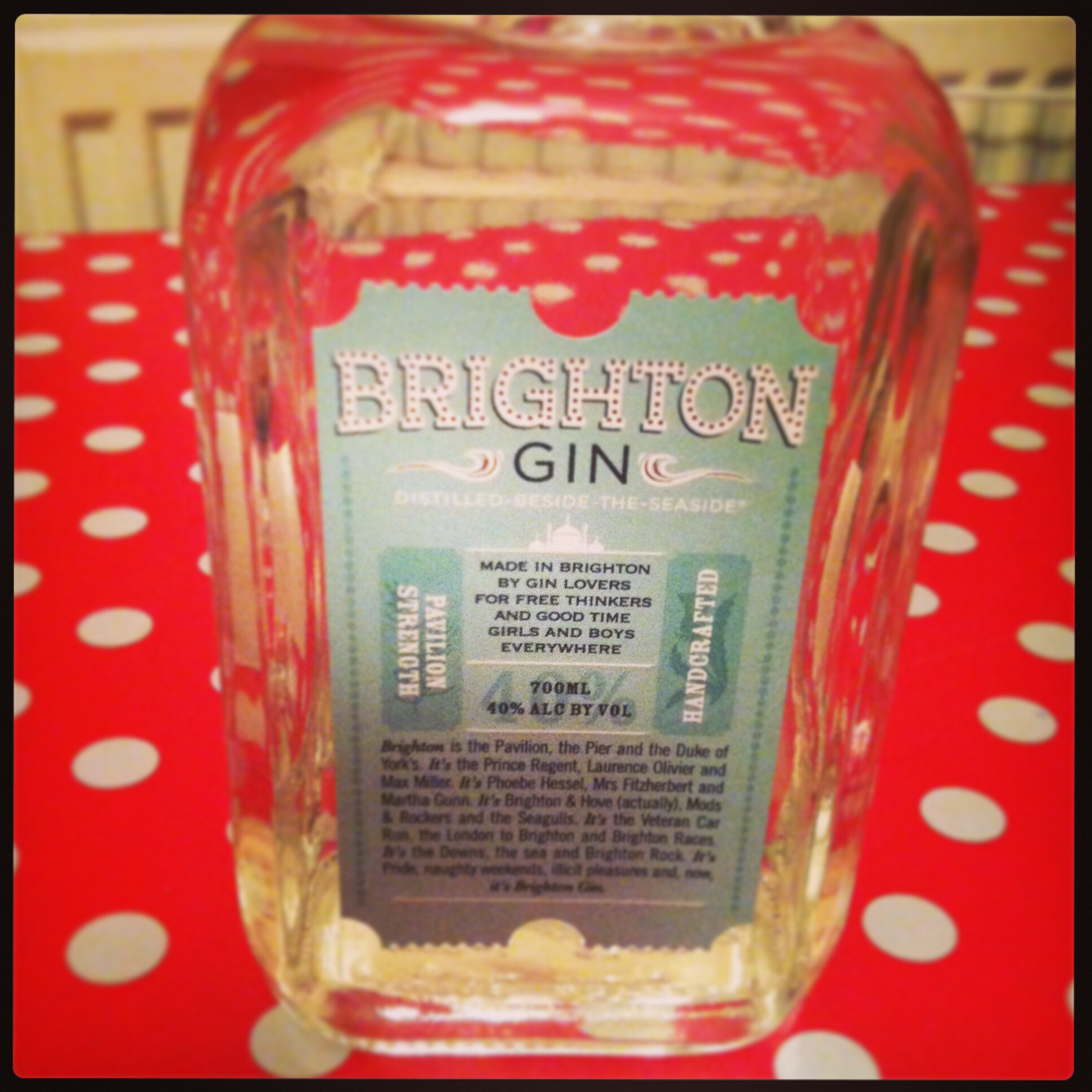 We decided that, for the launch of my blog, we should do the tasting thing properly. We went to Ginmonger for their 'How to Taste Gin' notes. We felt slightly like pretentious twats stood in our not-very-fancy kitchen, using my novelty reindeer shot glass from Stockholm as a measure and swirling gin around our cheap wine glasses and sniffing deeply to "carry the fragrances to the nerve ends at the top of your nose". It smelt like gin (in a good way). Then we took a mouthful.
Tangy on the front of the tongue. Subtle and smooth from start to finish. Previous experiences of drinking straight gin haven't gone well for me, they usually end with a coughing fit and me claiming that it tastes like a bad idea and nail varnish remover. None of this happened. It was rather delicious. To make sure we weren't going insane we kept repeating the process. Sip, swill, let it sit on the tongue then swallow. Lovely stuff.
Once that was finished and we were a little giddy from excitement, we added tonic (Fevertree, light Indian tonic). We were worried that it would lose the citrusy tanginess that it had when straight. Our fears were once again unfounded. Mixed with tonic made it a beautiful drink that I could happily have all day long (except I wouldn't, because apparently it's not socially acceptable to drink gin all day). It had a very subtle flavour that made it very easy to drink, but kept enough of a tang to make it interesting.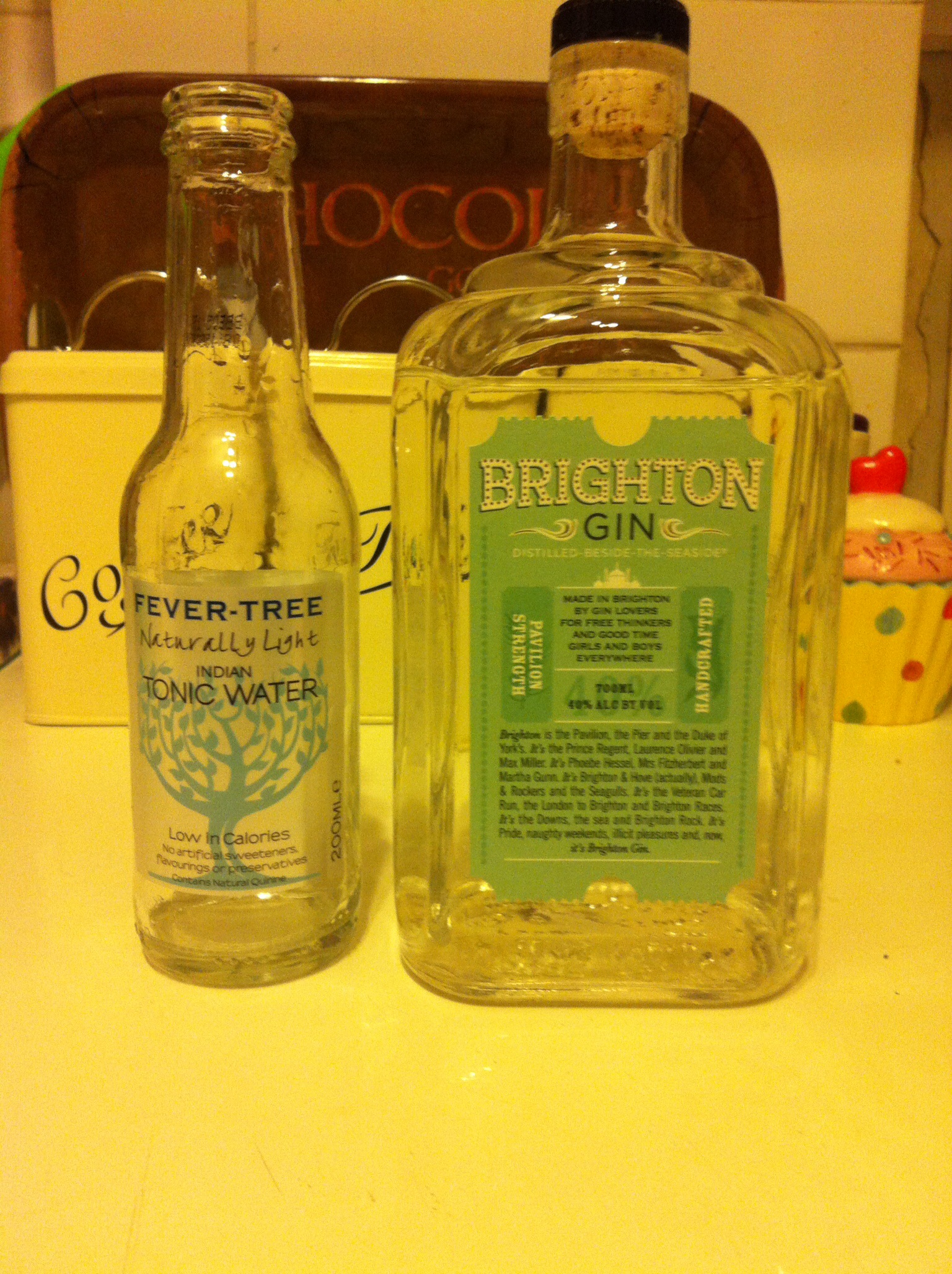 Overall, it is a wonderful gin that is smooth enough to drink every day. I, personally, will be saving this for slightly more special occasions but this is purely a price tag issue. If I were able to afford a £40 bottle of gin as my every day gin I would. But alas, it is back to the Gordon's for me… until tonight when I have invited another gin lover round to try some.
And if anyone wants to buy me some, Christmas is coming up and I have a large empty stocking hanging over my radiator…
Thanks to Jenny Bernarde for tasting the gin with me and for her second opinions and yummy noises.
You can find out about Brighton Gin here:
Www.brightongin.com
@brightongin
You can also hear my daily witterings about food, drink and general life over on Twitter @jennifermclaren