A few weeks ago I made a wonderful life choice that my bank account doesn't quite agree with. I signed up to Craft Gin Club, getting a premium, craft gin delivered to my door monthly (well, I get it every 3 months because I can't quite afford the £40 fee every month). I was very excited when they tweeted a photo of a van packed full of boxes, and even more so when I received my edition of Ginned! which said more about the gin I was about to get to taste.
As some background, Blackwater Distillery is based in Ireland, on the banks of the Blackwater River (unsurprisingly). Their gin (Blackwater No. 5) is new, the first commercial batch came off the still on February 9th, and is the first craft gin to come out of Ireland.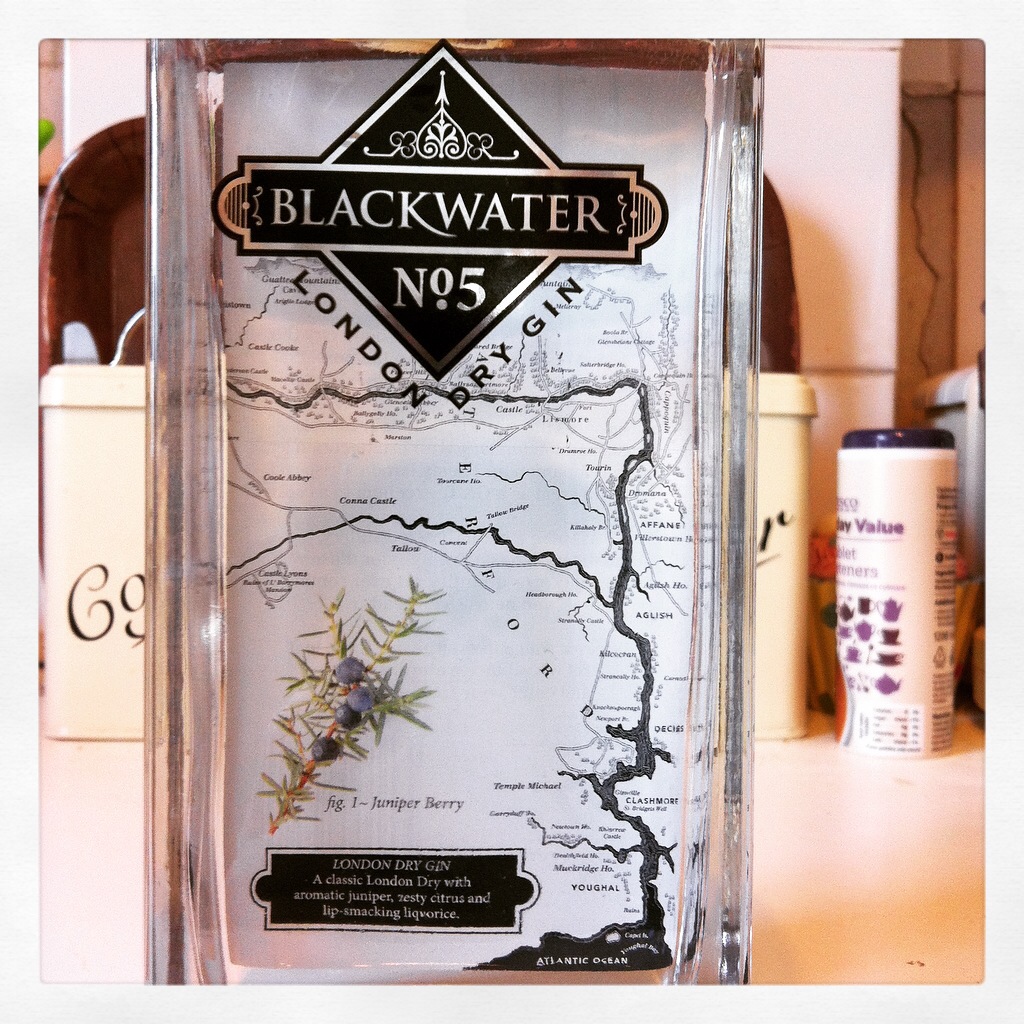 Let's start with the bottle. What a beautiful bottle it is. The picture you see through the bottle depicts the 90 degree turn that the river makes. The design is simple yet so effective. I currently up cycle my nicer (empty) alcohol bottles by filling them with fairy lights, but that's not going to happen to this one. Once this is finished and I've finished sobbing about my loss, this will sit as it is, the stunning label standing as decoration on its own.
Now I've finished nerding over the label, let's move on to the gin. And oh what a gin it is.
So I returned to my pretentious tasting method as first demonstrated in my review of Brighton Gin. I added equal amounts of gin and water to a cup to release the aromas. The first thing I can smell is the juniper and citrus notes. It smells very clean – and most importantly for my untrained nose, no nasty sharp alcohol smells (something I haven't missed since my student days of Asda value vodka. Even the thought of that brings back bad memories). The first sip is very smooth. Just the simple taste of juniper and citrus. They claim that they have liquorice botanicals in it, which I can't taste but I'm fine with that as I'm not a liquorice fan, but there is a satisfying tang at the back of the mouth.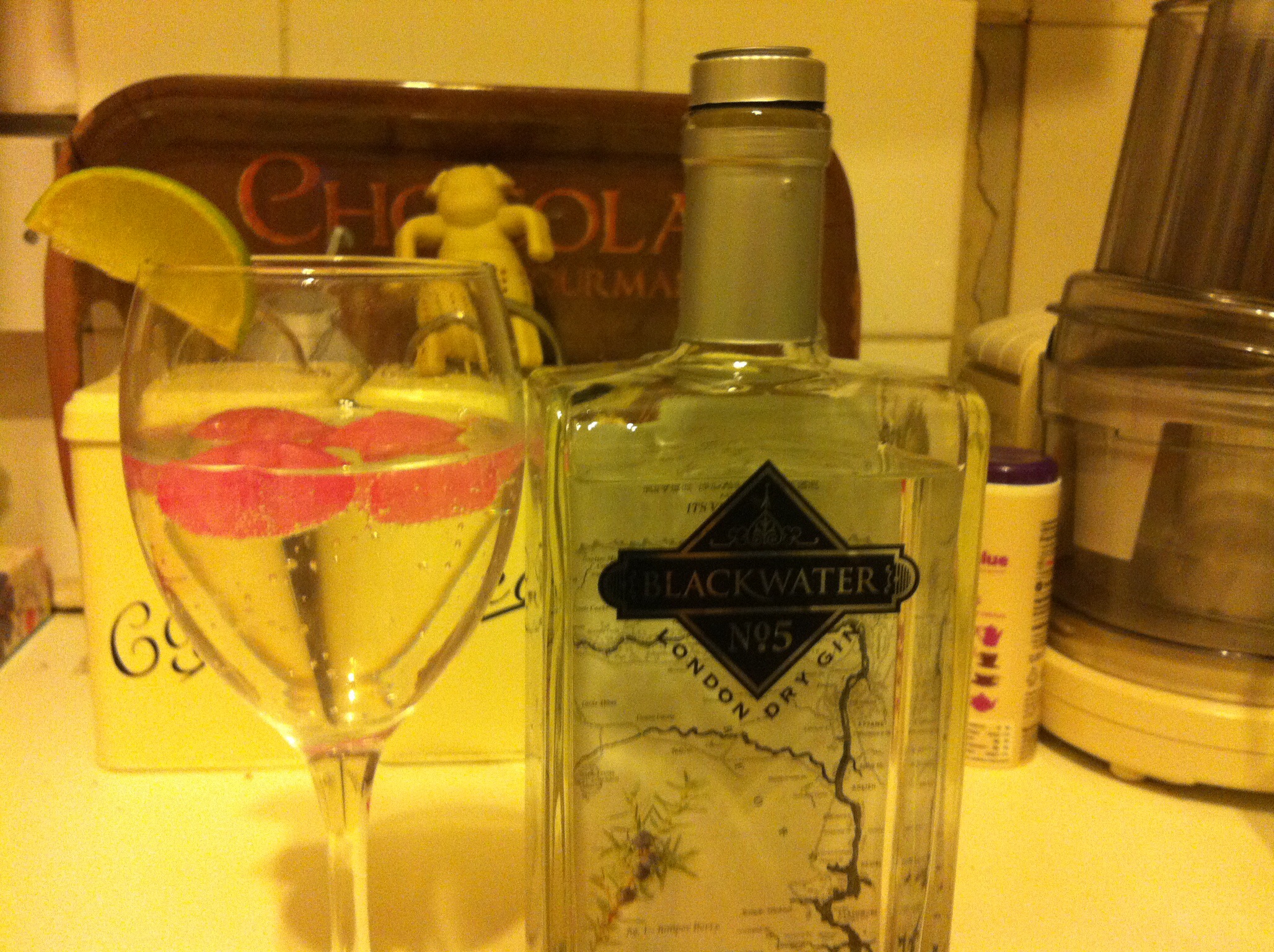 After a few sips I felt I should make a G&T to really test it/not just drink straight gin all evening. I had run out of Fevertree tonic so plumped for the solid Schweppes and a lime wedge for good measure. It made one of the best gin and tonics I've ever had. The coriander tastes come through more clearly when mixed with the tonic. It's clean, smooth and simple. Exactly what a G&T needs to be. I love the citrus taste (I usually make gin and bitter lemon at home because I'm an old lady). Very drinkable. Worryingly drinkable as I can see an evening disappearing into that bottle with no problem at all.
The gin is currently listed on the Blackwater Distillery website but it isn't available to order so I can't encourage you to buy it quite yet, but when this comes out, get one. I think this gin will suit all palettes – except possibly those people who enjoy the strong alcohol flavour of a drink. But for those that want a lovely, uncomplicated drink to sip on in an evening, this is it.
If this is the standard that I will be getting with every delivery, then I would love for someone to fund the monthly subscription for me (and buy me a drinks trolley as our kitchen is overflowing…)
Remember, you can follow me on Twitter and see more of my terrible photos on Instagram.