Note: I was kindly sent this bottle as part of a collaboration for International Scottish Gin Day, but as always I'll let you know my real thoughts.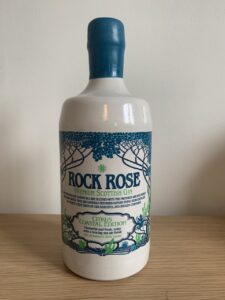 Let's face it, we're all swayed by branding. In my opinion, some of the most beautiful bottles on the market come from the Rock Rose team. I love a ceramic bottle, and the detailing on their bottles is exquisite and instantly recognisable. Started by husband and wife team Martin and Claire Murray, they launched for pre-sale in July 2014 and sold out within 48 hours. Now celebrating their 7th birthday, their range includes four core gins, four seasonal gins, a sloe gin, a vodka, and a host of special edition spirits.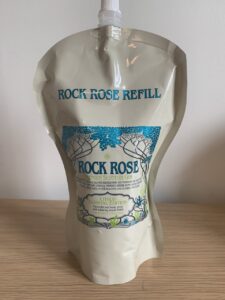 Previously I've tried their Winter Gin and Pink Grapefruit Old Tom through Ginvent calendars, but today we are drinking the Citrus Coastal gin which was created in partnership with, and launched through, Craft Gin Club in August 2020. It went down so well that they added it to their permanent collection, and is now available to buy as an eco-refill pouch or through their refill club subscription. This gin certainly doesn't take the "more is less" approach, it is packed with flavour. Botanicals include two types of juniper, bilberries, locally foraged rock rose root, water mint, lemon verbena (from the distillery garden), and kelp foraged from the shore amongst others. After distillation they add a touch of liquorice salt, sourced from Hebridean Mustard Company, to give it some extra zing.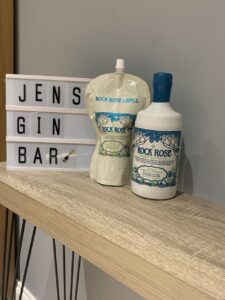 Opening my bottle and you certainly get a little whiff of the seaside. In the glass you start to get some of the gentle citrus and soft herbal notes coming through. Diluting it with a splash of water really opens it up and you get a lovely blend of the botanicals on the nose. To sip, it's very easy to drink. It's savoury, but very accessible. You get hints of salt and lemon before a wash of pepper sweeps in and lingers. It's moreish and delicious.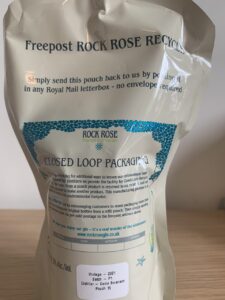 Mixed with an equal amount of tonic and you still get the salty edge come through but it doesn't overpower the flavour, and works well to balance the bitterness of the tonic. It's very light and feels quite summery – which is ironic as (at time of writing) it is tipping it down. Classic British summertime. I also think this would work really well in a martini – the citrus side would pair well with a twist, but there's enough of a savoury side to it to pair well with a dirty martini.
You can get your hands on a 70cl bottle of the 41.5% ABV gin from the Dunnet Bay Distillery website for £37.50 – or if you already have a bottle, a refill pack is just £30. You can also join their Refill Rewards Club for £30 a month which allows you to pick the refill pouch of your choice and includes a number of extra goodies. If you want to see more of Rock Rose gin, they are on Facebook, Twitter and Instagram.

Don't forget – International Scottish Gin Day is coming! This year it is falling on 2 October 2021 and you can keep up to date with everything they are doing on Facebook, Twitter and Instagram.
Finally – let me know your thoughts, I love a chat! I'm all over Twitter and Instagram so hit me up.