Note: I emailed the Lakes Distillery asking for a sample and they kindly sent a bottle over – as always, you'll know if I'm not impressed.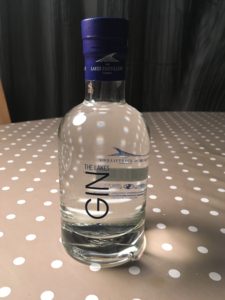 The Lakes Gin hails from – I bet you can guess – the Lake District. The distillery (which also features a Bistro and distillery tour) is nestled above Bassenthwaite Lake in a Victorian model farm. Water feeds down from Scafell Pike and they started with a blended whisky. Their range now includes a gin, a vodka and a single malt whisky. But we're here for the gin. Made with 13 botanicals local to the Lake District, the gin features flavours including bilberry, heather and meadowsweet. They say the gin is "big, clear fresh citrus, fruity and floral" – that's a lot of adjectives, so let's see how it lives up.
Straight from the bottle it certainly smells big, fresh and citrusy. In the glass the juniper comes to the front and, mixed with water this is lovely. Very smooth and easy to drink, there is a slight sweetness on the front of the tongue, a herbal savoury note to the sides and a crisp finish at the back. No chemical or alcohol burn which is nice! There is a slight kick to it, but this is (I imagine) from it being distilled at 43.7% – slightly higher than the average gin.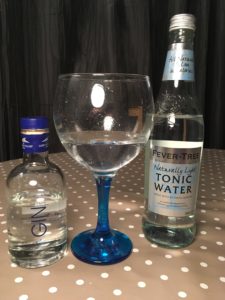 Made into a gin and tonic (back to Fever Tree to celebrate the move into the new flat) and this is a delight. It is light and fresh, the citrus tones are at the front but are not overwhelming. It is very smooth and easy to drink, and leaves your mouth with a dryness that leaves you wanting more. This to me is a perfect gin and tonic, the classic drink. It is fresh but dry. Adding a slice of lemon brings out the citrus notes without making it too much. I am a BIG fan.
You can get a bottle of The Lakes Gin from their shop for £29.95 for a 70cl bottle, and for this price it may well be my new every day gin! Give them a follow on Twitter, Facebook and Instagram (and a whole load more social networks but I'm old and don't understand the others).
Let me know your thoughts on Lakes Gin over on Twitter and Instagram.