Note: Mainline Spirit Co sent me a bottle to try, but as always this is my honest opinion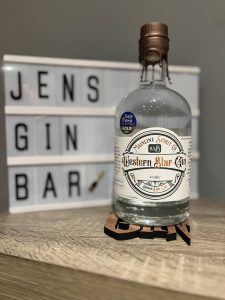 So absolutely ages ago I was having a down moment, and Mainline Spirit Co kindly reached out to me on Instagram and offered to send me something to cheer me up. Shortly after, a bottle of Western Star Gin (and a mini of their navy strength gin) arrived. I popped it on my shelf and then got on with my goal of clearing space on my shelf and it's been unloved for a while. But we're here now!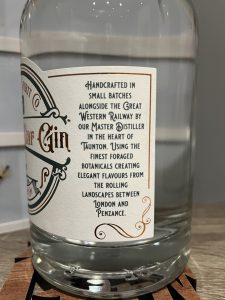 Based in Taunton, they take their inspiration from the Great Western Mainline – the train that runs from London to Penzance. They say their spirits take you on a journey of flavour and craftmanship, a blend of tradition and innovation. Founded by Richard and Terri Hudson, both of whom spent time in the merchant navy, their signature gin label pays respect to the original GWR trains from 1842. Botanicals include elderberry, raspberry leaf and blackberry leaf for a fragrant, fruity twist alongside meadowsweet to add a hint of floral notes. This gin has gone on to win Gold at the 2023 London Spirits Competition and the 2023 Global Gin Masters. So, how does it taste?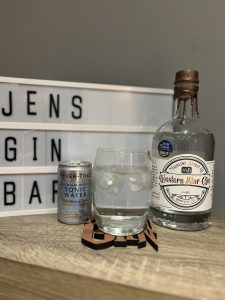 Opening the bottle and you get a big whiff of citrus from the lemon and orange, along with some earthy notes. In the glass you get something slightly sweeter coming though. A splash of water brings out a more tea-like smell – heady and perfumed with a touch of fruit. The raspberry leaf brings a bitterness which is layered beneath the jammy notes from the elderberry.
Mixed up with an equal amount of tonic and it's fruitier to taste than I would have guessed or expected. Especially as they have a Wild Berry gin in their range. The fruit is definitely balanced with the deeper, bitter notes and you get a strong tea flavour. For me, it's not my personal preference, but adding a splash more tonic dials it back and makes for a refreshing longer drink.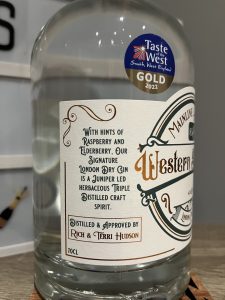 You can get your hands on a 70cl bottle of the 40% ABV gin from the Mainline Spirit Co website for £34.75 (at time of writing). You can find Mainline Spirit Co on Facebook and Instagram.
Have you tried any of Mainline Spirit's range? Let me know your thoughts on Twitter and Instagram.