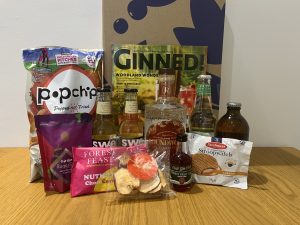 September is upon us. Bring on cooler days and cosy knitwear. And with this change of season, comes the autumnal Craft Gin Club offering – a special edition gin from Roundwood gin.
Roundwood gin is the brainchild of software engineer Emily Waters who wanted to get away from her 9-5 desk job. Whilst walking her dog around their local woodland in Cambridgeshire, she kept returning to the idea of opening a distillery. So one evening, her and husband Rupert sat down and registered Roundwood gin as a company.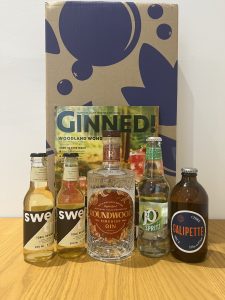 Finding their distillery proved easy – there was an unused building on the farm Rupert worked on. Making sure it had all four walls and was a suitable home for their business was a different matter. In comparison, coming up with the final botanical blend was quite simple! Their London dry gin found its way to Craft Gin Club HQ, who got in touch and asked them to make a special edition.
This autumnal blend sees the addition of some extra spices – cassia, nutmeg, cardamom and ginger – with some classic citrus. To balance this out, they went down to the woods for some inspiration. They added elderflower to round out the spiced notes, and sloe berries to add that seasonal touch. So, how does it taste?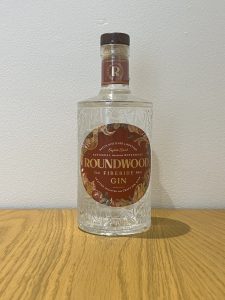 Opening the newly designed bottle (which, fyi, is lovely) and you are instantly welcomed in. The cassia and cardamom is like a hug in a bottle, perfect now the weather has shifted. In the glass you don't get any whiffs of ethanol or nastiness, just those warm spiced notes. Adding a splash of water allows the cardamom to shine through and rise to the top.
To sip neat, this is certainly a spice heavy gin – which is interesting as Emily said in her interview that she wasn't a fan of spiced gins. To my taste buds, I'm getting a big hit of cardamom and cassia, not so much the orange, lemon or elderflower. Not even that much of a tingle from the black peppercorns.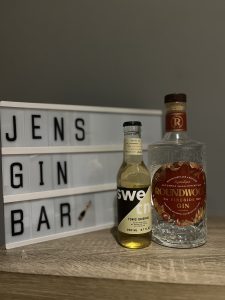 This month's recommended tonic is Swedish Tonic Water who are new to me. Sadly the bottle exploded over me and my desk as I opened it. It contains lemon and lime so has a strange acidic sweetness to it which I wasn't expecting in a tonic that isn't labelled as flavoured. I've started with a 50/50 mix with the gin, and I'm not convinced this tonic works particularly well with the gin. You get an increased citrus tone to the gin, along with a synthetic and cloying after taste that I am fully blaming on the tonic here.
As much as I hate to waste gin, I couldn't drink that so it went down the drain and I'm trying again with Fever Tree light tonic. This is instantly much cleaner and fresher. You get the spiced notes coming through, but far more gently than when the gin was served neat. A splash more tonic really lengthens this and allows those spices to linger. Sadly, I'm not 100% sure what the elderflower or sloe berries bring to the mix, but it's not a bad gin. I imagine the spiced character will lend itself to a lovely negroni – keep your eyes peeled.
You can get your hands on a bottle of the 40% ABV gin exclusively through the Craft Gin Club members shop for £40 (at time of writing). If you're not a member but fancy a bottle, you can sign up here – you'll get 60% off your first box and I'll get £10 off my next box.
You can find Roundwood gin on Facebook, Twitter (or X, whatevs), and Instagram.
Have you tried Roundwood gin? Let me know your thoughts on Twitter/X and Instagram.