Note: I emailed them for a sample for the blog and Zoe kindly replied and sent one to me. Then sent me another one when the first got lost in the post. But as always, if I don't like it, you'll know about it.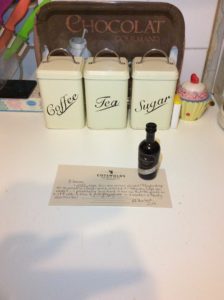 Cotswolds Gin hails from the Cotswolds (funnily enough) but is the brainchild of native New Yorker Dan Szor. They're committed to keep it local – the barley and malt is produced within a 50 mile radius for their whisky and the botanicals for the gin are locally sourced. They produce a huge range of products now – their dry gin, a hedgerow gin, a barrel aged gin, espresso martini, sherry, cream liqueur… The list goes on. The Cotswolds Dry Gin mixes lavender, bay leaf, grapefruit, lime and black pepper. I'm hoping for something full of flavour and hopefully well balanced – otherwise it will be awful!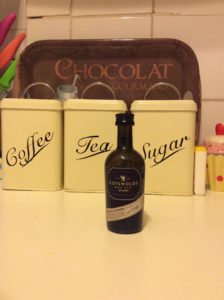 Twisting the cap off you get a citrus smell with a spiced tinge. Good start. Pouring it into the glass releases a great smell into the room. I only have a 50ml sample so I'm just trying it straight with no water, and boy does that wake you up. The freshness from the citrus meets a small kick of spice at the tip of the tongue. Mixed with a good measure of Fevertree tonic, this is different. The spiced tones come forward and balance out the zestiness from the citrus. It's balanced but full of flavour. This tastes nothing like I expected it to, and I like it. Enough flavour to make you interested and get your tastebuds going, but not over the top or chemically. I'm a fan of this. Normally I'd add a lemon wedge, but as they use lime as a botanical I throw a slice in. The lime enhanced the citrus whilst toning back the spice. Whilst I like this, I think perhaps on its own is just as nice!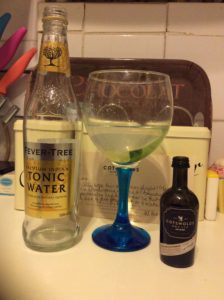 A bottle of Cotswolds Dry Gin is currently on Master of Malt for £34.95. I think this is pretty fair, especially if you want something livelier to add to your collection. They're available to contact on Facebook, Twitter and Instagram.
Have you tried Cotswolds Gin? Let me know your thoughts on Twitter and Instagram.