Note: The blog includes some affiliate links which are recognised by [Ad]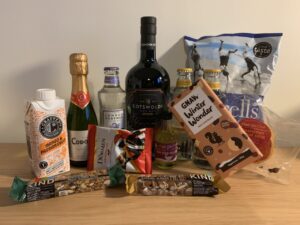 It's December which means it is Craft Gin Club delivery time! Usually at this time of the year I am frantically writing a blog a day for Ginvent, but for many reasons they weren't able to make an advent calendar this year which means I've actually get to try this box vaguely near the start of the month. This box, like the last few December editions, includes a Christmas themed gin. Cotswolds gin is a very nice gin (review here) and this version includes their signature lavender and grapefruit, alongside clementine, cardamom, black pepper and bay leaf. They used ten times the amount of botanicals to alcohol which imparts a lot of flavour, along with so many essential oils that the gin louches when mixed with water or tonic.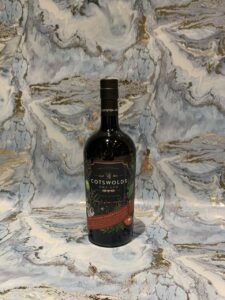 Whilst most distillers will chill filter this out to produce a clear liquid, the Cotswolds distillery team leave it as is to ensure they don't lose a drop of flavour. Their recommended serve is with London Essence tonic water, and the signature cocktail of the moth is a Gin Star Martini (details below). Before we taste the gin, my last blog about CGC focussed on the 'value' of the box, and you can certainly see this here. Alongside the 70cl bottle of gin, we received: two bottles of London Essence Indian tonic, one bottle of Grapefruit and Rosemary London Essence tonic, a carton of Crafted Mango and Passionfruit juice, a bottle of cocktail syrup, a small bottle of Codorniu cava, two Kind nut bars, a bag of mixed fruit and nuts, a bar of Gnaw chocolate; and, most excitingly, a giant bag of Tyrrell's crisps. But moving on from the snacks, how does the gin itself taste?