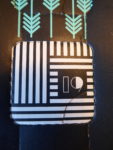 Today is day 19 of Ginvent and today we're trying Rock Rose Gin's Winter Edition. I have tried Rock Rose once, a long time ago at Dolly's Gin Parlour in Falmouth (which, FYI, you should visit should you be in the depths of Cornwall) and I was a fan. Rock Rose hails from Dunnet Bay Distillers – not too far from John O'Groats – after 55 experiments to find the final recipe back in August 2014. Their original edition includes Rhodiol Rosea – a type of rose root local to Caithness – along with sea buckthorn and rowen berries. They have their original gin and a Navy Strength gin that are always on sale as well as limited run seasonal editions. This year's Winter Edition is a scaled back version of their original gin, but this allows the added spruce tips (collected by Rock Rose gardener Hanna) to bring forth an earthy and citrusy note to the gin. So, let's see how it tastes.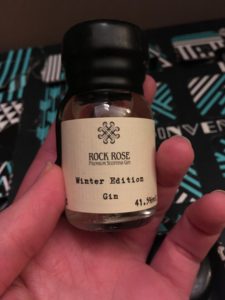 From the bottle, it smells like winter. Rich, warming and gently spiced with a good whack of juniper thrown in. In the glass, the smells open up to allow the juniper to shine through, along with hints of resinous pine, creamy vanilla and a hint of citrus. Served straight and it's got more of a kick to it than anticipated. If I had to guess I would say it was higher than its 41.5% ABV. It's also very dry on the tongue with a lingering liquorice aftertaste. Not quite as pleasant as I hoped. Paired with Fentimans tonic, it's actually fairly flat on the tongue but with quite an intense burn at the back of the throat which carries through up the nose. Perhaps it doesn't pair well with Fentimans, but this is quite unpleasant. I was so looking forward to this gin as well. Sadly I am not getting the earthy, citrus note that was aimed for, or indeed any of the luscious smells that came at the beginning.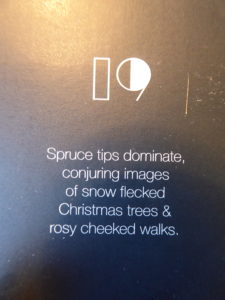 A bottle of their Winter Edition gin is available on their website for £37.50 – although you'll have to be quick as they have limited stock. I won't be fighting you for a bottle, the aniseed is far too overpowering for my tastes. You can find Rock Rose on Facebook, Twitter and Instagram.