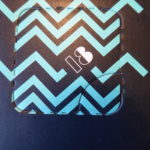 As we start week three of Ginvent, I get to try a new gin for me – Whitley Neill Rhubarb and Ginger. I've tried Whitley Neill's award winning gin before in a bar which I liked, and I've tried a Rhubarb gin before which I didn't like – but also the Slingsby Rhubarb gin surprised me. So this could be interesting. Whitley Neill is a hand crafted gin inspired by the beauty and mystery of Africa, and has impressed the gin world winning Gold medals in the IWSC, The Spirits Business Awards, the International Spirits Challenge and The Drinks Business Gin Masters Competition. This version of their gin is inspired by something closer to home…literally being inspired by the land around their home. It's also important to note that a lot of flavoured gins are actually liqueurs, whereas this is a proper gin, that just happens to taste of rhubarb and ginger.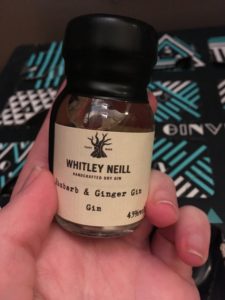 From the bottle it's got that classic Fruit Salad sweetness, it smells really thick and dense like you could wade in it. In a glass, the sweetness tones down and you get a hint of juniper but the rhubarb is still the prominent aroma which hits you right in the nose. A sip of it straight and it's silky smooth with a really long finish. There is a really strong fire from the ginger which balances well with the sugar from the rhubarb. But it's mostly ginger. A second mouthful is slightly more palatable and the rhubarb doesn't yield as easily to the ginger as the first mouthful, but this isn't as sugary as anticipated. I feel that adding ginger beer to this would only increase the heat, so I'm sticking to normal tonic tonight. Having added some Fentimans, the ginger has calmed down and the rhubarb is able to shine through. Which helps balance the flavour a bit. But now it's really quite sugary. I'm only half way through my sample and I feel I've already had enough.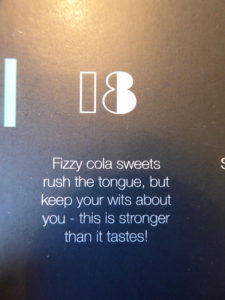 You can buy yourself a bottle of the 43% gin from Master of Malt for £24.95 (at time of writing). I won't be rushing out to buy this one. You can find Whitley Neill on Facebook, Twitter and Instagram.
Have you tried this? Let me know your thoughts on Twitter and Instagram.