We've finished week one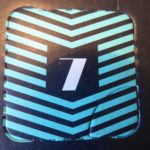 of Ginvent and I'm excited for today. Slingsby gin is one of my favourite gins, and today we are trying their rhubarb gin. I'm not a massive rhubarb fan, or a flavoured gin fan, but this is one is one I've heard plenty of good things about. Made in Harrogate, Yorkshire, they focus on all of the ingredients in their gin. Particularly their water. Harrogate was the first place in Britain to bottle their fresh water and St John's Well (discovered in 1631) was recognised as medicinal and restorative. Their botanicals are focused on this ethos, using locally sourced and hand picked plants to complement the fresh water and pure single grain spirit used to make their gin. So, let's see how the rhubarb version tastes.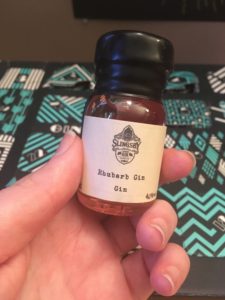 From the bottle it smells like Fruit Salad sweets. This smells great. I can't pick up anything that I would instantly pick up as traditionally ginny – I can't sense the juniper at all. One thing to note is that this is a 40% gin which is flavoured with rhubarb – it's not a liqueur or anything syrupy. There's a rich pink tone to it, and the juniper is more pronounced when it has opened up in a glass. Neat it is very punchy on the tongue, there's an almost pepperyness to it and it's quite zingy but it turns sweeter. On the advice of lots of people, I'm mixing this with some ginger beer (Franklin & Sons) which matches really perfectly with the gin. There's an almost honey like quality to it, not syrupy in a liqueur way but it has a certain thickness to it and retains some of the fire. This has surprised me, I expected it to be a bit grim but actually it's really nice. Well done team Slingsby.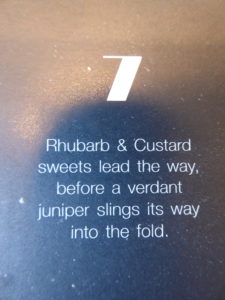 A 70cl bottle of the 40% gin is available on Master of Malt for £39.95 (at the time of writing). I like this, but I'm not sure I like it £40 worth. You can find Slingsby on Facebook, Twitter and Instagram.