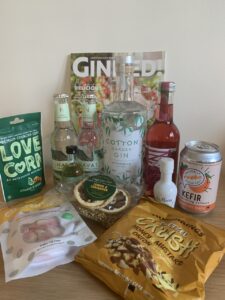 It's somehow September, which means it's time for me to get my quarterly Craft Gin Club box. This month is yet another special edition, this time hailing from Yorkshire's Otterbeck Distillery. Founded by a group of friends and set up in a formerly derelict cotton mill on their land, their original gin took six months of experimenting to develop. Clearly this is time well spent as the Cotton gin has won a Gold at the 2020 Spirits Business Awards, Bronze at the 2021 IWSC, and Silver at the 2021 San Francisco World Spirits Competition. Since then, they have designed the Cotton Garden gin to reflect the long, sunny September evenings spent outdoors.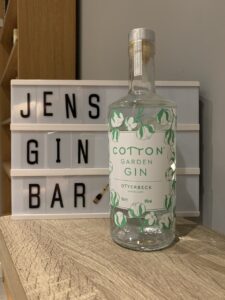 They wanted to highlight some of Yorkshires native botanicals that are found in their garden and along hedgerows including elderberry, yarrow, rosemary, sage, thyme and mint. They balance these herbal notes with lemon, orange, cassia and coriander seed and leaf. This is their fifth gin – their original Cotton gin features watercress and hand-foraged spruce, and their collaboration with Sir Tom Moore is inspired by his childhood holidays in the area. Eliza – their custom built still – includes a vapor chamber allowing them to include the more delicate flavours, which would otherwise get lost in the main pot.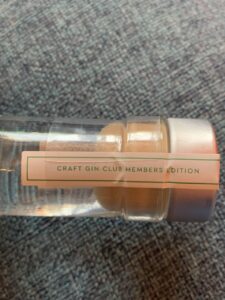 Sticking my nose into the bottle and you do get a whiff of herbs, but that's alongside a dry hay smell – like you've walked through a field. In the glass you can pick up hints of soft citrus, and to taste you get quite the smack of juniper. It's dry and piney, and those greener notes softening the edges and you get a small tingle on the tongue at the end from the mint.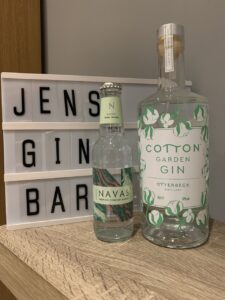 Their suggested G&T serve uses Navas garden tonic from west Cornwall. On it's own it's very soft, a hint of rosemary, and a good level of bubbles. They suggest using 50ml gin to 200ml tonic, which in my opinion is a waste of gin (drink responsibly kids), so I'm starting as a 1:1 ratio. It's a gamble pairing garden with garden, but it works. The tonic flavouring isn't overpowering – and also uses rosemary and thyme – so it complements and lifts the flavour of the gin. There's randomly a slight harshness to it, so I splashed in a touch more tonic and that sorts it out. It's very easy to drink, and definitely a good one to crack out on a warm day – it's almost like that's exactly how they intended it to be.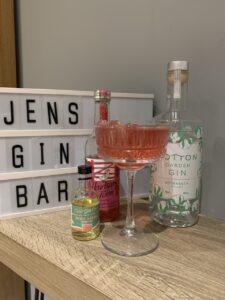 I decided to mix up the signature cocktail of the month which is a secret garden – 50ml gin, 20ml of the supplied syrup, and 120ml of Heartsease Farm raspberry lemonade. As usual, I don't know what the syrup brings to the party other than extra sweetness but overall it's rather pleasant. The lemonade itself isn't too sweet so it isn't cloying. Again, a good one to serve in the garden to a group of friends or sip on your own.
You can't get your hands on a bottle of Cotton Garden gin yet, but you can find the rest of the Otterbeck Distillery range on their website. You can find them on Facebook, Twitter and Instagram.
Have you tried any of the Otterbeck Distillery range? Let me know your thoughts on Twitter and Instagram.