-11pm, Brighton-
Home. Finally.
Today was fairly uneventful. My stomach was still being rubbish so tried some Immodium. Why didn't I try one earlier? That would have sorted me out so much sooner! By 7:30am I was in a taxi on the way to the airport, a drive that takes "about an hour". So I allowed extra time for traffic. Waste of time, I was there in 35 minutes, 3 hours before my flight.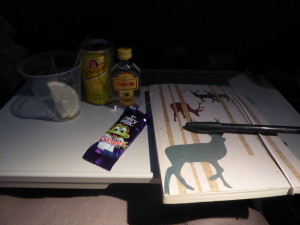 Successfully negotiated check in (no oversized baggage this time!), security (electronic devices go in a bag) and passport control. Bought myself a snazzy neck cushion after my last long flight, to then find that BA have adjustable head rests making my cushion both redundant and super uncomfortable. You certainly don't starve on a BA flight. Spicy prawns with rice, cheese and crackers and cake after take off, a snack box of nachos, sweets and cereal bars and pasta before landing. This is as well as the complimentary bar service and tuck box! I grabbed a Freddo when I went to get some gin. My first proper gin and tonic for two weeks – super strong which really helped me deal with the turbulence! Their film list is pretty good – in the 13 hours on board I watched Jurassic World, Minions The Movie (although I think I fell asleep for some of this), Ant Man and Me and Earl and the Dying Girl. Not too shabby.
Then we got to Heathrow. The problem with arriving super early means your bag is the very last through to baggage reclaim. Boarded a bus to take me to T4 and missed my National Express coach by mere seconds so I had a joyous wait of 2 hours for the next one. I was relieved to finally reach Brighton, until I stepped off the coach and screamed as I had stepped out into a storm – freezing cold, 40 mph winds. Nope. Not ready for that.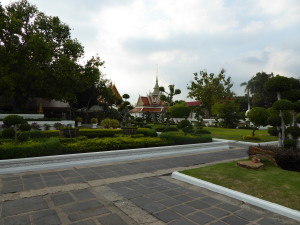 Quick summary: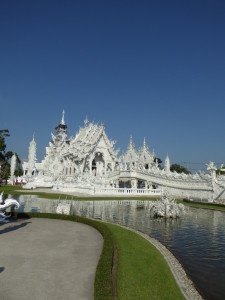 Would I recommend this? Yes, as the alternative was being alone in a strange country where I didn't know anyone. G Adventures planning all your travel and accommodation makes everything so easy and Channy was the best person ever. We all love Channy.
What do I regret? The burger on the last day, not going for the whole month's trip, not visiting Cambodia, not buying a neck cushion on the way out there, trying Dioralyte, not packing more pairs of clean socks.
Best thing I did? Wat Arun, the White Temple, Thai cooking class, buying a clean t shirt to wear on the flight home, seeing Jo in Hanoi, packing anti-histamine tablets and cream as I had awful bites and heat rash all over my hands, taking Immodium before my 13 hour flight.
What did I pack and not use? A money belt – I felt so safe everywhere I went and just used my normal backpack, talcum powder, most of my medicine that was recommended I bring.
What's next? Currently looking at a train trip in America from Boston to Chicago via New York, Philadelphia and Washington DC, September 2016 if anyone wants to join me.