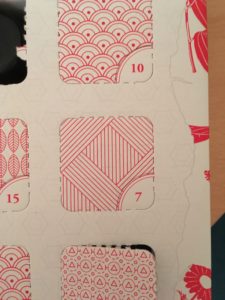 It's the end of week one of Ginvent! Today I get to try the gin with easily my favourite name: Bertha's Revenge Irish Milk Gin. The Irish team behind the gin (Ballyvolane House Spirits Company) were interested in using whey alcohol as a base spirit and after hearing Charles Maxwell's (Head Distiller at Thames Distillery) approval on the subject they headed home to get experimenting. By batch 19, they'd got it. As of 27 April 2015, Bertha's Revenge was born. Key ingredients are orange and grapefruit, with a liberal amount of childish enthusiasm and love – hopefully those last two flavours really come out in the tasting!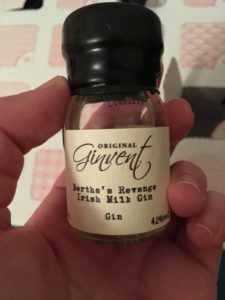 Cracking open the bottle, it smells lovely. Considering I know there is a lot of orange in it, it smells great and I'm very excited – the cumin and cardamom come to the front and it smells like a welcoming, gentle curry. Tasting it neat, the spices are clearly a main ingredient, it's warm and earthy. Mixed with tonic (still sticking with Tesco) it's incredibly flavoursome. It tastes of an incredible spice blend, not hot spicy but warm earthy cinnamon. Whilst I think it would go brilliantly with ginger beer with tonic it comes to life. I can't work out what the whey base spirit brings to the party (sorry team) but this is brilliant. If you're looking for something to jazz up your evening, this will do the trick. "That sip tasted like a fancy sausage roll". Move over Catriona, the boy is the new taste tester on this blog.
A 70cl bottle of Bertha's Revenge costs £35.84 on Master of Malt. Personally, I think it's worth it. Unless you like boring gin, in which case stay away.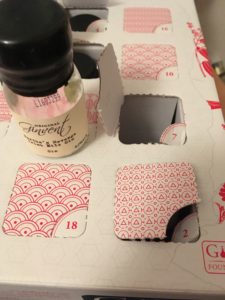 You can get in touch with the team via Facebook, Twitter and Instagram. Let me know what you think about this gin on Twitter and check out my photos on Instagram – and keep up to date with Ginvent here!