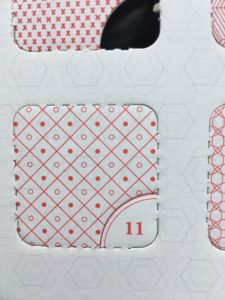 Not going to lie – I've never heard of today's gin. After a bit of research, it turns out Napue Gin is a small batch gin from the Finnish Kyro Distillery Company using rye grain as the base spirit. This gin won the inaugural IWSC Gin & Tonic trophy, so fingers crossed it's good! (Side note: I was telling boy about this gin and pronouncing it in a variety of ways, then it appeared on Sunday Brunch and is apparently pronounced "Nap-we". So there we go.)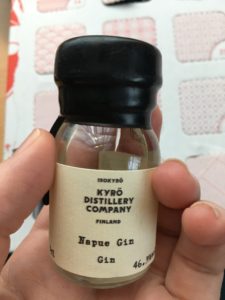 The bottling notes say it is "nose rich in meadow sweet, citrus, cumin and juniper" – hinting at a tangy and spicy flavour. Combined with the rye base, I'm expecting an earthy tone to the gin. Giving it a good sniff, it certainly smells earthy. Deep and cinnamon-y, it smells very nice.
It's tangy on the front of the tongue, with a smokey taste lingering in your mouth. It's ever so slightly sweeter than I thought it would be. Mixed with tonic the sweetness comes out a bit more. It's quite drying, but this simply means you need another mouthful. Oh what a shame. This is a treat. It's slightly more special than your standard gin, but 'normal' enough to have an evening of it. Plus a bit. Not too shabby for day 11.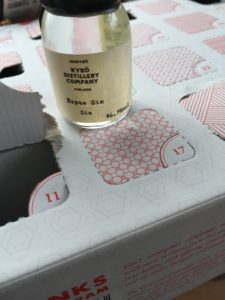 You can buy a bottle of Napue Gin on Masters of Malt for £34.95 – which I think is pretty reasonable – and they're over on Facebook here and over on Instagram.
Have you heard of Napue Gin? Let me know your thoughts on Twitter or Instagram!
Keep up to date with Ginvent here.