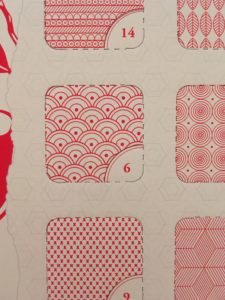 As the first week of Ginvent draws to a close, I finally get to try nginious! Smoked and Salted gin. Alongside traditional juniper, bitter orange and coriander there's quince and ginger. The Swiss distillery also add 40-hour cold smoked chestnuts for a gentle smoky flavour, and stone salt from the Swiss Alps that has been smoked on larch tree boards. This is rather special gin as it is only produced once a year with 3,000 bottles being created in 2015. The full sized bottles are also rather lovely – we know I'm a sucker for a nice bottle.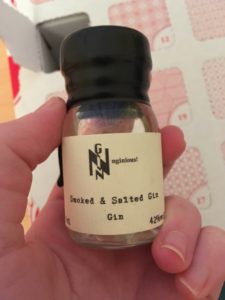 Smelling it from the bottle I'm confused. It is smoky and salty. Almost slightly fishy. In the glass it's just as confusing. I've had 'savoury' gins before that smell herby, but the salt is confusing. I didn't try it straight because basically my body recoiled in horror from the smell. Adding tonic calms it down a bit and it doesn't taste like it smells – luckily. But it's definitely smoked. Like a smoked fish kinda smoke taste. I can't taste the salt, for me the smokey flavour is overwhelming. I imagine this would go brilliantly with ginger beer or in a dark cocktail. But right now, this isn't working with just tonic (and as this is the only sample I have I guess I'll never know). Never thought I'd say that about a gin!
The rarity of this gin means the price is a bit higher than the usual craft gin – on Master of Malt a 50cl bottle is £48.64. Personally, I shan't be investing.
nginious! are on Twitter, Facebook and Instagram.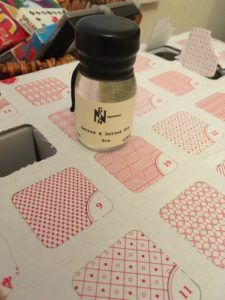 Let me know what you think on Twitter and Instagram, and catch up on Ginvent here.