-A slightly different version of this blog is available on the Brighton Girl website. We attended the Gin Festival for free to blog about it and I jumped at the chance because I hadn't been quick enough to buy a ticket-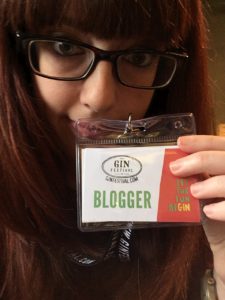 There are currently over 600 different active gin brands in the world. Gin has recently been going through a resurgence, with the Wine and Spirit Trade Association predicting that sales of gin in Britain would reach new highs of £1 billion by the end of 2016. Making the most of this trend is married couple Jym and Marie, the heroes that set up Gin Festival. When they headed to Brighton and invited us along, we rushed down to the Clarendon Centre to drink ALL THE GIN (please remember to drink responsibly).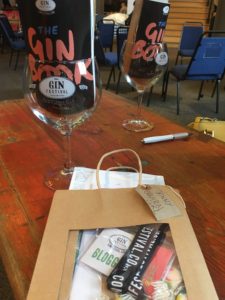 On arrival we each got a branded copa glass (the best way to drink gin IMO) and a brilliant guide to all of the gins on offer. After a quick perusal, we headed upstairs to get trying. We went straight to the Brockmans stand to have a chat to their team.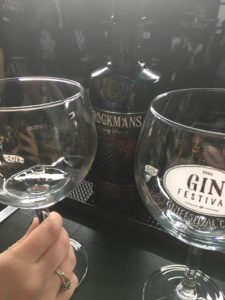 Brockmans use blueberries, blackberries and liquorice to create a unique tasting gin that has a sweetness from the berries and a tartness from the liquorice. I've tried this before and I wasn't a massive fan so the team on the stand suggested mixing it with ginger ale. This cancels out the sweeter notes and makes it a warming wintery drink and super yummy.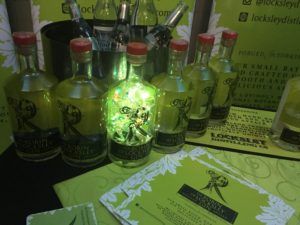 Popping to the stand next door we tried a gin I've never heard of – Sir Robin of Locksley. A quick taster led us downstairs to distiller John's masterclass. Mixing it with elderflower tonic whilst we hear about the history of gin, we also have a chat about why Brexit is affecting gin prices (sob). Created as a sipping gin, the main botanicals are elderflower, pink grapefruit and dandelion – again the balance between the sweet and the tart works really well.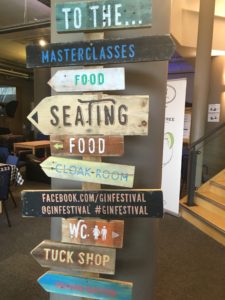 After all the samples, we decided it was only about right to get a proper gin. Heading to Bar A (the Dry Gin bar) we plumped for a Slingsby Gin and a Silent Pool. Silent Pool is wonderful, causing Catriona to say "where have you been my whole life?". Slingsby Gin stunned me to silence (momentarily) – clean and fresh with a hit of citrus fruit. Bar B gave us some unusual flavours in the form of Wild Mermaid Gin – a slightly salty edge from the rock samphire picked from a secret location on the Isle of Wight – and Wicked Wolf – a new gin from Exmoor which is strong and punchy with Kaffir lime and hibiscus (and slightly reminiscent of Opihr Gin)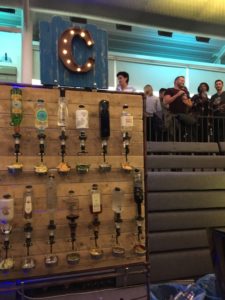 Bar C featured foreign gins where I plumped for American Aviation Gin. Gin in America is a bit different as it doesn't need to be 'predominately' juniper as it does in Europe giving them greater flexibility with flavours. It reminds me more of a Genever, smokey and savoury.
It made a nice change from the juniper-heavy gins from earlier, although I'm not certain I could drink more than one of them. Catriona skipped to Bar D for flavoured gins to get herself a Zymurgorium Sweet Violet – "It's the best thing I've ever put in my mouth". Basically it's a glass of liquid Palma Violets and nowhere near as cloying as I anticipated.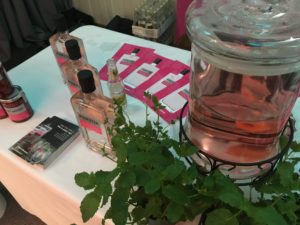 We decided to grab two more samples before we headed home. Stop one was Pinkster Gin which I've been hearing about for ages and happy I finally got a taste. It's delightful. The steeped raspberries give it a pale pink colour and wonderfully refreshing taste. Adding a touch of tonic makes it like a more bearable Pimms. It is super summery.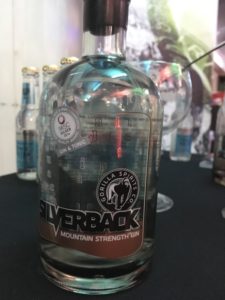 Next to them as a new gin, at just 10 months old Silverback Gin has been made under the guidance of Dr David Clutton (the creator of Berry Bros & Rudd No. 3). Bottled at 46%, they call their gin 'Mountain Strength' and they suggest it served with some orange. After politely declining this by saying it would make me sick, Catriona said "it has the bittersweet taste of a negroni". It's one to watch out for (plus it's distilled near my home town of Fleet).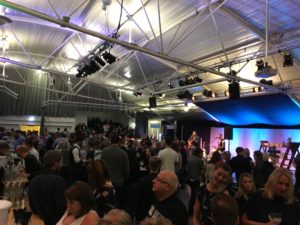 With live music and street food on sale, Gin Festival was a great afternoon out. They're taking place all over the country so get involved – we'll be the first to buy our tickets when it comes back. But keep an eye out, tickets sold out for the Brighton event so you'll have to beat the other 1,500 people to get yours!
You can follow Gin Festival on Twitter, Facebook and Instagram for info on all of their upcoming events.
You can see plenty of gin related posts from me on Twitter and Instagram. Have you been to a Gin Festival? Let me know what you think!