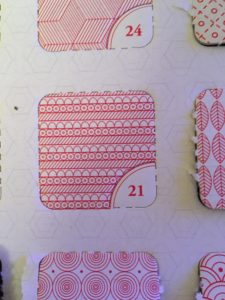 [Note: I am writing this at 11:10pm after three glasses of wine and half a bottle of prosecco]
It's day 21 and we're nearly at the end of Ginvent. Frankly, this has been tougher than anticipated. I'm not the most consistent at blogging at the best of times. But today we get to try Fishers Gin – which I think is winning best bottle design so far. Created on the Suffolk Coast using location-specific botanicals spignel, rock samphire, wood aven and bog myrtle. No, I don't know how these taste either.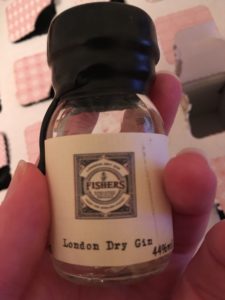 Straight from the bottle it's juniper heavy, and in the glass it opens up to a more zesty smell. Straight from the glass, it has a lot of flavour. A slight cumin taste comes forward, with a saltier edge which I imagine comes from the rock samphire. The taste lingers, it is certainly pungent. Not in a terrible way. But it lingers. With tonic, it's slightly non-descript. It definitely tastes of juniper, with some zestiness. But it's nothing special. I would describe this as an every day gin – slightly heavier than a Gordon's etc., but nothing to write home about (or indeed, wait up instead of going to bed at a normal time to write a blog about). I'm sad about this, I checked #ginvent on Twitter before I went out for dinner (I had a social life tonight) and people seemed to think it was fairly flavoursome. I'm not that impressed.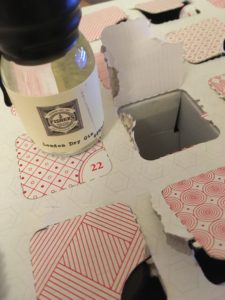 A 50cl bottle of the 44% gin is £47 over on Master of Malt. I would buy it purely for the bottle design, for the taste? Not so much. You can find Fishers Gin on Twitter, Facebook and Instagram.
Catch up on Ginvent here, and let me know what you think on Twitter and Instagram.