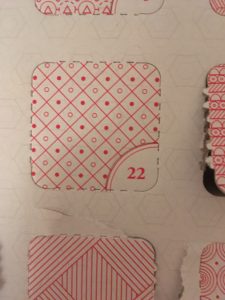 Three gins left! Today's gin in my Ginvent calendar is 58 Gin. I've followed them on Twitter for a while and have admired the bottle for a long time (we all know I love a good label). Made by Mark Marmont who became obsessed with gin after moving to London from Australia – or, more specifically, finding a gin he liked. After a few years of experimenting, he perfected 58 Gin – so called after his house number. Mixing traditional botanicals with the sweeter Sicilian lemon, pink grapefruit for balance and bourbon vanilla to round off the flavour, this gin is said to have a "crisp taste and a soft finish".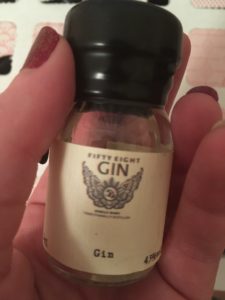 Cracking open the bottle, it smells really nice. Fresh and zesty, it smells light and not too heavy. This could be the nice end to my working week, and the end to my hangover (if you read yesterday's blog, it's clear I wasn't on top form and I regretted that this morning). Opened up in the glass, it smells very similar but with a bit more juniper coming to the front. It's certainly zingy on the tongue. The hit of straight alcohol has woken me up. Mixing it with tonic, this is great. This could be a perfect every day gin. Thanks to heading Shirewards tomorrow, I have no fresh lemon in the house but I imagine this, or some grapefruit, would pick this up perfectly. Well balanced, a bit of juniper and a hit of citrus, this is right up my alley.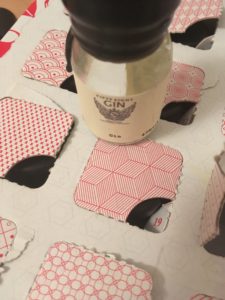 A 50cl bottle is available to buy on their website for £35. Now, I know this is a bit pricy for an everyday gin, but I like this and will be looking into getting a bottle post-Christmas.
You can find 58 Gin on Facebook, Twitter and Instagram, and check out my gin (and other things) related musings over on my Twitter and Instagram – and check out the last 21 days of Ginvent here.