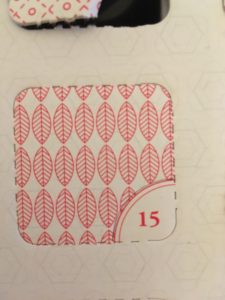 Happy day 15 of Ginvent. Today brings us Pothecary gin, awarded silver in the Outstanding and Gin and Tonic categories at IWSC 2016. Created in Dorset by Soapbox Spirits, this new gin has already caused a stir and winning all the awards (as well as the two above they wont Double Gold at the San Francisco World Spirits Awards). They create a fairly unique gin which uses lavender as a key botanical – I'm a bit wary of this because that sounds like something the Apprentice candidates would have dreamt up (that made everyone else angry right?).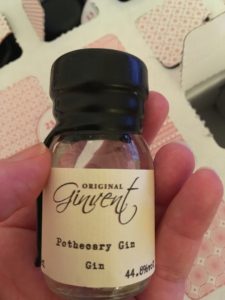 It doesn't smell as strong as I anticipated, quite floral with hints of lavender. The lavender is certainly more prominent once you pour it out into a copa glass. It hits you in the face – we've had a few of these gins in the last two weeks! The strong smell translates to quite a strong taste when straight. It certainly has a ginny burn to it with a heavy floral and scented aftertaste. I feel like I should be trying to sleep with this much lavender! Luckily, some dryness calms this down a bit. But you are definitely drinking lavender. Whilst I'm all about experimenting, I'm not certain gin mixes with everything. Like the nginious! smoked and salted gin, I think this could be great in a cocktail, but it's not a winner for me as a G&T. I lack rosemary so can't use that as a garnish – a top tip to counteract the sweetness, but again I think that might perk it up. Unless the floral is elderflower, I'm not really a floral gin person.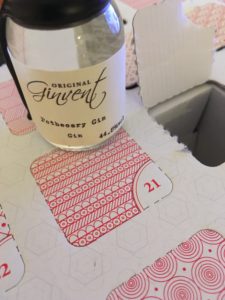 Pothecary Gin is bottled at 44.8% and a 50ml bottle of it is on Master of Malt for £40.05. You can find Pothecary Gin on Facebook, Twitter and Instagram.
Let me know what you think over on Twitter and Instagram, and catch up on Ginvent here.