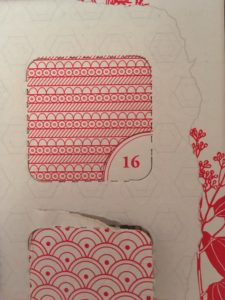 It's day 16 and today we have Bishop's Gin. Yet another I've never heard of. That excites me. Bishop's Gin have a cracking bottles and is "infused with a sense of adventure, discovery and nonconformity". My kinda drink. Named after John Ponet, the bishop was one of the first protestants to fight for religious freedom in the 16th century. Not too shabby. 8 botanicals make up Bishop's Gin and are distilled in one go to make their London Dry Gin.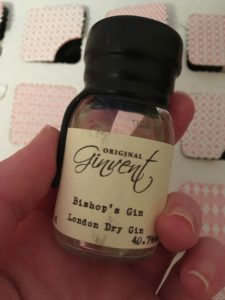 Straight from the bottle, the smell is slightly heady and nice and deep. In a glass it releases more of the juniper, and smells quite simple. Not simple in a bad way, simple in a "we've nailed this and don't need to mess around with our flavours to make it stand out" kinda simple. My kind of drink. On the tongue it is very strong, I just had a look and it's only 40.7% – I was expecting stronger! The juniper taste sticks around, it's very nice. Mixed with tonic, the flavours really come out. I am not good enough to guess the tastes, but I know I like it, it is well balanced and has a slightly tart edge to it which gives it a lighter finish. It's warm but not overpowering. Flavoured but not perfumed. This, for me, is a winner.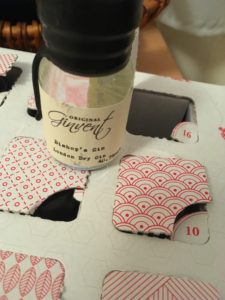 A 70cl bottle of this is on Master of Malt for £35.07 which I think is incredibly reasonable, and this is going on the "to buy" list. You can tell Bishop's Gin how great they are on Twitter, Facebook and Instagram.
Do you agree? Fan of this? Let me know on Twitter and Instagram, and catch up on the rest of #ginvent here.