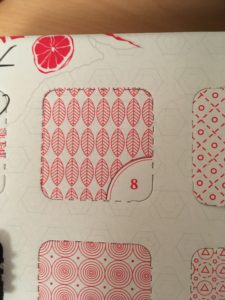 Let's start week two of Ginvent with a gin that excites me – I tried Tarquin's gin a long time ago thanks to my father so ramping it up to navy strength is a good prospect. Bottled at 57% instead of the usual 42% it certainly smells more intense. I gave it a sniff, and it whacks you in the face and burns your nose out. Quite a shock to my lazy afternoon.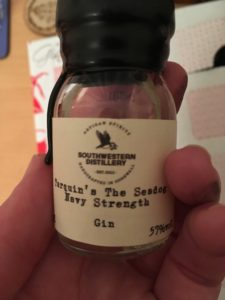 Mixed with tonic, it smells very juniper heavy. It's tastes fairly savoury, I think adding some rosemary wouldn't go amiss as a garnish. Doesn't taste as strong as it smells, but the warmth running down my throat says otherwise. I found it very sippable and could happily settle in for an evening with this. Unlike NB's 57% gin which knocked me out after one drink. This is easy going, despite it's strength, but have enough flavour to make it stand out.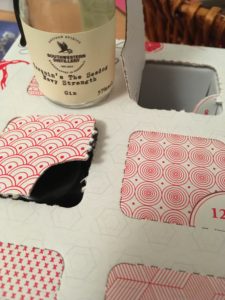 You can find a bottle of navy strength gin on Masters of Malt for £40.52 a bottle. Whilst I'm not certain I would go out of my way to buy this, it certainly is a good addition to the collection.
You can find Tarquin's on Twitter and Facebook, and I'm around for a chat about gin on Twitter and Instagram. Did you miss week one of Ginvent? Catch up here.