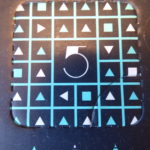 Day five of Ginvent is LoneWolf gin. The gin comes from the team behind Brewdog who take control of every stage of production from mashing their own grains to fermenting and distilling. This truly can be considered a craft gin. They tried and tried and their gin came about after 192 trials and they are continuing to experiment. They are a company that make their own rules, and aren't done playing yet.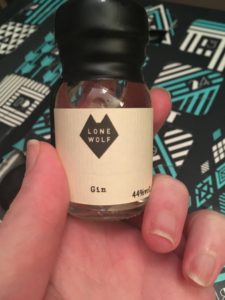 From the bottle it smells quite piney and earthy – like a walk in a slightly damp forest. I mean I don't want to compare it to mulch, but it's that kind of wet leaf smell. I realised that sounds bad, but it's quite pleasant. In the glass it opens up and lets the juniper come to the front along with a hint of ethanol and a touch of menthol? There's something else lurking at the back. A sip of it straight and it is surprisingly spicy with quite a long finish. I have no idea where that came from but it certainly packs a punch. There's a lot of flavour going on in such a small sip. The menthol comes out more at the back of the throat, with most of the flavour hitting on the front of the tongue. I'm mixing this with Fentimans Tonic for the sake of consistency, but I already think that a ginger beer or spiced tonic would be a good match. With the tonic, the boldest of notes fade slightly but bring a hint of heather. Not in a light floral way that gins usually do, it brings a lot of flavour with it. At the very end there's a little citrus note which just lifts the flavour.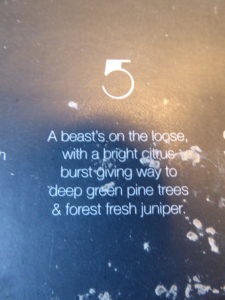 You can grab yourself a bottle of 44% LoneWolf gin from Master of Malt for £32.95 (at time of writing). And I would. This is great. Lots of flavour, it changes and is complex and I think could be mixed with a number of different things or with different garnishes to highlight the various notes. You can find out more about LoneWolf on Facebook, Twitter and Instagram.