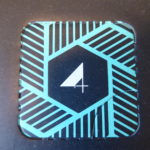 You know it's ginvent when you get to this year's edition of Tarquin's. I've already been lucky enough to sample their original gin (here) and their Seadog Navy Strength gin (here). For 2017 we are trying their British Blackberry Gin which combines gin and blackberries as well as some Cornish wildflower honey to add a touch of sweetness. I tried this at Gin Foundry's Winter Wonderland event last week in a cocktail which was a twist on a Bee's Knees with lemon and honey and it was delicious.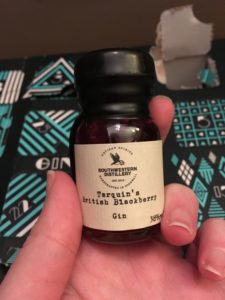 Straight from the bottle it smells like berries. Not fake berries. Not too sweet. Just a hint of jam – it smells quite thick and wintery, not a light summery raspberry. There is still a hint of booze to the nose which is nice. In the glass the ethanol smells are a bit more pronounced, but nothing unpleasant at all. A sip of it straight and it's lighter on the tongue that anticipated, and has a sourness to the edges like a fruit compote with added lemon. It's obviously made from darker, richer berries and I really like this. The whole raspberry pink gin trend is one I'm not really a fan of, but the complexity from these flavours is much more interesting. Today I've mixed this with Fentimans Indian Tonic which actually works quite well. The bitterness from the tonic does tone down the berry flavour, but still leaves quite a complex finish on the tongue, although it fades quickly. This would also work really well with prosecco (in place of Chambord) or perhaps with some bitter lemon and treat it slightly more like a sloe gin.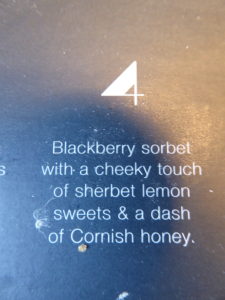 A bottle of the 38% gin is available on Master of Malt for £31.67 which I think is very reasonable. I am a big fan (if anyone was looking for an idea for Christmas presents, just FYI). You can find Tarquin's on Facebook, Twitter and Instagram.
Which is your favourite Tarquin's? Let me know on Twitter and Instagram.