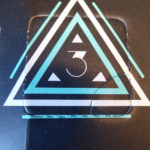 It's day 3 and today we are drinking 58 Navy Strength gin. Last year's Ginvent calendar contained their regular gin (review and info here) so let's see how this one fares.  Fun fact: this is part of the launch of their Navy Strength gin, we're some of the first people to try it wahoo!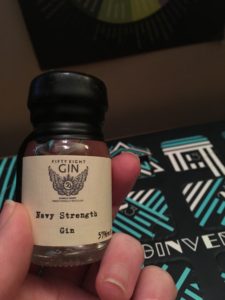 Straight from the bottle, the juniper is prominent along with a medicinal piney note – my dad had a whiff and he thinks it smells "like gin and quite sweet", but then again he doesn't really have much of a sense of smell. And drinks Scotch Whisky. In the glass, the piney notes seem to be stronger – on their website they say it has eucalyptus which explains a slightly menthol edge to it. It smells quite smooth and very drinkable, which is nice considering it is 57%. Straight it is certainly punchier with hints of pepper and you can definitely taste the alcohol! A warming sensation floods down your throat and has a long, lingering finish. Mixed with Fentimans tonic – not usually my taste testing tonic but I have quite a lot of it in the flat at the moment – the more prominent pepper tones fade slightly and the tonic helps bring out a sweeter note. The finish is much quicker with tonic (I imagine because it is diluted) and to me is very moreish. I think perhaps trying something like the Merchant's Heart Pink Pepper tonic would help bring out the flavour a bit more, otherwise I think I prefer it neat.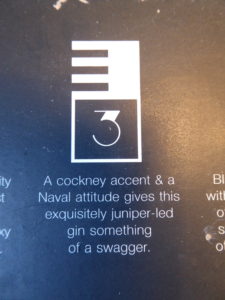 A bottle of their 57% gin is currently on Master of Malt for £42. You can find them on Facebook, Twitter and Instagram.