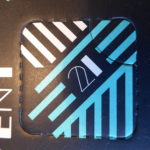 We've made it to day 21 of Ginvent (three days left ahh!) and today we are drinking Sir Robin of Locksley Gin. You might not know the name, but you've probably seen the bottle which glows yellow/green in the light. Not quite a London dry, not quite an Old Tom, they aimed for a gin that was easily sippable, yet also worked well in a cocktail. Mixing traditional juniper with botanicals such as elderflower, cassia, dandelion and pink grapefruit, this gin sounds like it has a lot going on – but will the flavours work together?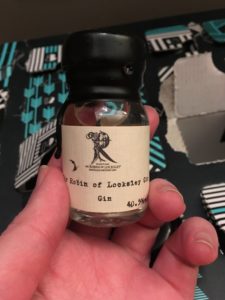 From the bottle it is citrus led, but with hints of mango and rich, ripe fruits. You know when it's really hot and you have the soft fruit and it's really refreshing? That's how this smells. In the glass, the gin develops and the mango retreats, allowing the juniper to make itself known. I'm hoping the taste is as good as the smell. On the tongue there is a sharpness (the grapefruit) and a peppered heat yet it's also managing to be fairly delicate in the mouth (thanks elderflower). The feeling is intense on the tongue to start, but fades to the softer flavours. Mixed with an equal(ish) measure of Fentimans tonic, the harshness of the initial sip fades and the grapefruit is now the star. Lightly perfumed in the mouth then a tartness that makes you suck in your cheeks and reach for another mouthful. There's a dryness on the tongue, but overall this leaves you salivating for more. The hint of elderflower at the back is just the right amount to lift the flavours to make it light and easy to drink.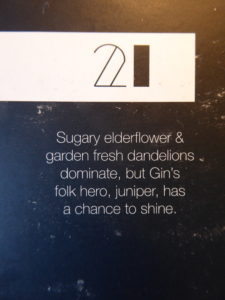 You can buy a 70cl bottle of their 40.5% gin for £35.15 on Master of Malt (at time of writing) and I think I'll be treating myself to some of this after Christmas. You can find them on Facebook, Twitter and Instagram.