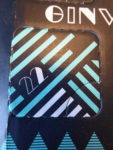 Here we are, two days from the end of Ginvent and today we are trying Persie's Sweet & Nutty Old Tom Gin. I've tried their Aromatic Herb gin – which you can read here – so let's see how this differs. This version is creamy with hints of vanilla, butterscotch, almonds and gingerbread. They suggest serving this neat over ice as an after dinner drink, or adding a splash of ginger ale.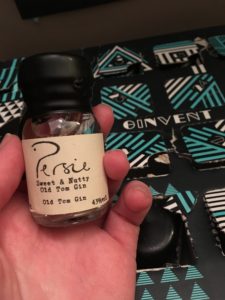 On the nose, it smells almost sweaty at first. Slightly musty. I can't shake the smell that's a bit like damp feet. There is a creamy vanilla note there, and it smells a bit like old almond milk – which I guess is the 'nutty' part. In the glass, it's not getting much better, in fact my Christmas jumper wearing helper said it smells "uninspiring". Hmmm. Tasting it neat, it's very peppery and quite intense – just seen it is 43% which will help with the burning sensation. The Christmas elf thinks it tastes a bit like cola, I think the vanilla is a bit stronger and it's quite perfumed. But it does still taste a bit like almond milk, and has the same silky texture. Mixed with a touch of Fentimans (for sake of consistency, usually with an Old Tom gin I'd go for a Tom Collins cocktail) and there's a lot of pepper going on that slightly burns the nose when you breathe out. You can definitely pick up the nutty creaminess, but I don't get any sweetness. The elf thinks it doesn't really have anything going on until it hits the back of the tongue when "it tastes of something but I don't know what". So, there we go. After a few mouthfuls, the pepper isn't burning quite as much but it's just left it very flat. For me, this is not the one to go for.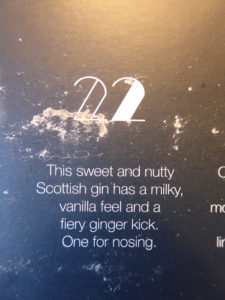 A 50cl bottle of the 43% gin is currently £29.61 on Master of Malt. I won't be buying a bottle. But if almonds are your thing then this is the one for you. You can find Persie on Facebook, Twitter and Instagram.