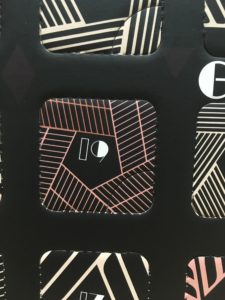 Ramsbury gin are one of the rare distilleries that have control of the whole process, from field to table. They grown their own wheat on their estate in Wiltshire and use their own chalk filtered water source. Sustainability is key – the heating in the distillery is generated by a biomass boiler, the livestock feed on the leftover wheat, and they clean their waste water with a reed bed system that is wildlife friendly. Before making gin, they started life as a brewery and used this knowledge to help make their gin what it is. They start by making their own vodka, which they then distil with nine botanicals (the usual suspects alongside some fresh quince) to make a gin they say is fruity and sweet with a floral note. So, is that really the case?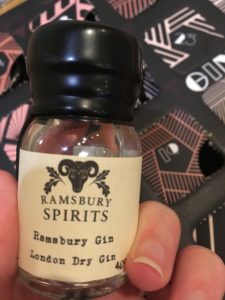 Opening the bottle and it does smell like juniper, but there is something else there. According to my botanical wheel, quince adds a crisp, fruity note but I'm not sure that is what I can smell. It's almost a tad herbal, but it's quite soft so I'm not convinced. In the glass, the smell is developing to a nice, rich chutney.
Sipping it neat and it is definitely fruity on the tongue at first, with a touch of vanilla and pepper. It's slightly odd. Adding a splash of Fentimans light tonic and the flavours start to work together, leaving it a tad plain at the start followed by a burst of flavour at the end. The flavour tastes like some fruit that is ever so slightly on the turn. After a few mouthfuls it's not so aggressive, but there's some mentholic there as well. After wandering away to go start dinner, I returned to this to find it had calmed down and sorted itself out, and it is actually now growing on me.
You can get a 70cl bottle of the 40% gin from Gin Kiosk for £31.80 (at time of writing). I don't hate it, but I'm not sure this is the one for me. You can find them on Facebook, Twitter and Instagram.
Let me know what you think on Twitter and Instagram, and don't forget to keep up with all things Ginvent here.