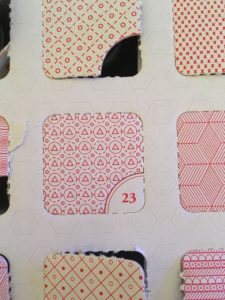 As final day of Ginvent approaches, we've reached Ancient Mariner's gin. Made from 100% British grain, this gin was inspired after someone recited the famous poem "The Rime of the Ancient Mariner" at a church roof fundraising event. Based in Argyll (I'm really refinding my Scottish routes this Ginvent!), the Hebridean Liqueur company also produce a number of whisky and flavoured liquers. This gin is bottled at a mighty 50% so I'm expecting big strong flavours today.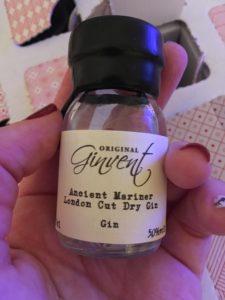 It smells fragrent in a herby way – "it smells like my dad's greenhouse". Thanks boy. In the glass the juniper comes out and it definitely smells stronger. Mum has joined us today, she just said "it smells of oranges…doesn't it?" Mum's partner joined in "it smells like paint stripper." Brilliant team tonight. It certainly tastes like 50% gin, and Mum's face is brilliant. She is not a gin drinker. Head's up, we're using a different type of tonic to usual. I think it's a bit bland. Certainly junipery and gin tasting, but I'm not picking up anything special. Having a look at the Gin Foundrys twitter, the are only four botanicals. That would be why. Very simple, but nothing exciting. Yesterday's gin was simple but lovely. This is a bit boring. Nothing wrong with it, but I think a wedge of lemon would help.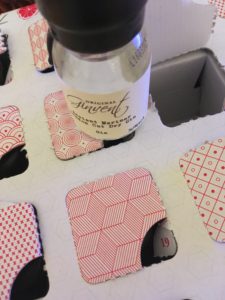 You can grab a 50cl bottle of Ancient Mariner gin for £30.86 over on Master of Malt, and you can find Hebridean Liqueur over on Twitter and Facebook.
So tomorrow is the final day of Ginvent – if you've missed all the action you can catch up here. Let me know what you've thought so far on Twitter and Instagram.