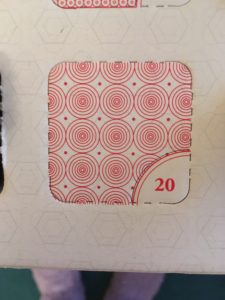 It's a horrible coincidence that today's gin is opened the day after a lorry attack on a busy Christmas markets in the streets of Berlin. When I first read that we would be receiving Berliner Brandstifter Berlin Dry Gin in our calendar I was excited and couldn't stop thinking about my holiday there last year, so it's a shame that we can't all try it under nicer circumstances. This gin was launched in 2013 and is designed to make you think of "taking a wonderful walk on a careless summer day in the capital" using elderflowers, woodruff and mallow as key botanicals. This gin is limited to just under 10,000 bottles per year, and each bottle is hand bottled and labelled. It sounds like this should be a nice refreshing, floral gin. Hopefully a lighter note to brighten our days.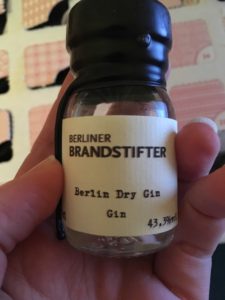 From the bottle it certainly smells fresh (Note: I do currently have a bit of a blocked nose and am wearing a pore strip so my nose isn't on top form right now). It reminds me slightly of Blackwater No 5 (the best gin) in that it smells a bit like rain – although this has a stronger juniper nose to it. Tasting it straight, the main flavours (after the small shock of drinking straight gin) is floral and light and slightly sweet like a hint of sherbet sweets. I like. With tonic, this is a delight. Slightly sweeter than a usual gin, but not too sweet. Just light and refreshing, with a flowery aftertaste. It's hard to describe (check out #ginvent on Twitter for people being more eloquent [it's been a long day]). Less fresh rain and more kids sweets, but I'm enjoying.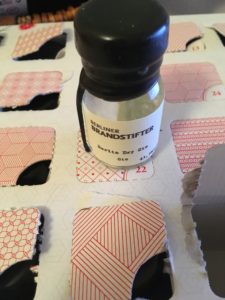 You can find Berliner Brandstifter on Twitter, Facebook and Instagram, and you can grab yourself a bottle of this from Master of Malt for £47.85. This seems quite a lot for something I don't think I could have as my every day gin, but it certainly feels like something special. Perhaps it's the import costs?
Catch up on the last 19 days of Ginvent here and let me know what you think! I'm around on Twitter and Instagram.