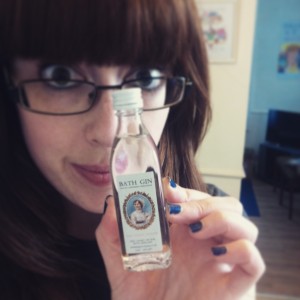 So Lisa got me a lil bottle of this at Christmas when she went to the Ideal Home Show and I was all excited. Then I tried being healthy and drinking less. Then I got distracted. But finally. Four months later, here I am trying my Bath Gin. Heads up, this will be a little different to usual as I only have a 50ml bottle. So imma try it straight up then make a nice G&T. And pray it's not super tasty as I have no more and that will make me sad.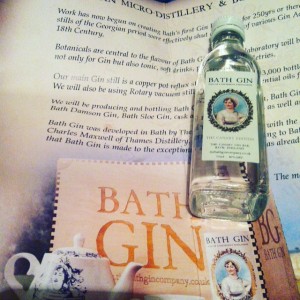 So, Bath Gin. A Gin of a different persuasion. See what they did there? Their Twitter/Instagram plays on this with all posts coming from "Gin Austen". Bath Gin is the first still in Bath for 250 years after the various Gin Acts shut them all down (boo hiss). The sample I have is their Canary Edition, bottled at 40% Abv but they also plan to make a Georgian Strength (60%), Damson Gin, Sloe Gin and cask aged gins and spirits according to their promo leaflet. It's a big ambition for a little company – and a quick recce of their website shows that currently only their Canary Edition is available. Reading the promo leaflet that came with my gin, the botanicals are listed as the expected angelica root, orange and lemon peel, juniper and cassia bark, but with the surprise ingredients wormwood, liquorice and kaffire lime leaf.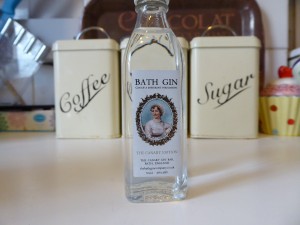 Time to get started! Cracking open the bottle it smells natural, no chemical smell which is nice. Smells like it will be easy to drink (there goes my evening…) mixed with just some plastic ice cubes (in lieu of water). The traditional gin smells comes across more in the glass, probably due to the Copa glass style rather than the bottle neck. Straight up it feels strong on the tongue, with almost a hint of chili. It has a certain warmth to it which isn't just the straight alcohol going down my throat. Completely palatable.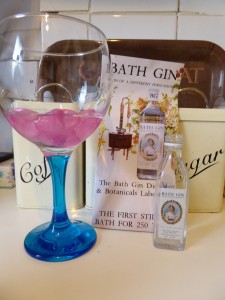 A carefully measured amount of tonic is added (only because I don't want to drown it and don't have extras to top it up with!) and it reveals a slight bitterness. I imagine this comes from the liquorice and burnt orange. Considering they are two things I despise, it's not a bad bitterness. Bitter on the tongue but a slight sweetness at the back of the throat. I decide to add some lemon and give it a good swirl around. The lemon brings out the citrus notes which had been hiding away and make the first taste cleaner and fresher. The added acidity turn the sweetness at the back of the throat into a slightly cloying taste – which for me just makes me want to drink more to clear it. This is why I should never be trusted to make good life choices. Although the bitterness also stops me from glugging it back with the ease of a Gordon's. Not that I do that. Obviously. Again. Bad life choices.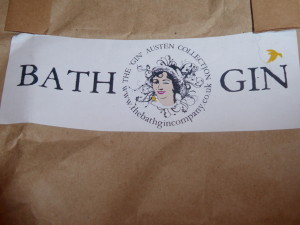 I enjoyed my drink and I was sad not to have a second – partly because after a few mouthfuls once you're used to the taste it is a lovely drink. More character to it than a big brand, but not so in your face that you feel you can't drink it every day. At £36.50 for a 70cl bottle I'd say that's fair. It doesn't make me fall in love as a Brighton Gin does (£40, also my home town so obviously I'm biased) but it's definitely got something different about it. You can also buy a whole load of branded merchandise. Gin Christmas decorations anyone?
You can follow them on Facebook, Twitter and Instagram to support up and coming gin brands and why not give me a follow here and here.