Note: After my colleague Lorraine told me about a new gin from Salcombe, I emailed them to give it a try. I'll let you know if I don't like it.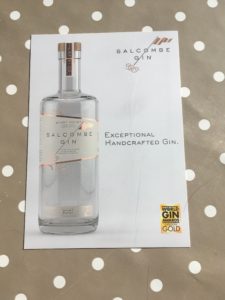 It's not just Scotland that is producing new gin, for today's blog we turn south west to Salcombe in South Devon. Salcombe Gin is distilled using a wheat spirit and blended with water from Dartmoor, using thirteen botanicals. They take craft gin to a new level – they hand peel their grapefruits, lemons and limes on the morning of distillation to ensure they capture the oils at their best. The citrus is balanced by floral notes from chamomile and bay leaf with some added juniper, peppery heat from Cubeb berries and warmth from the cinnamon. All of the flavours come together to make the Devon Dry gin – imagine a London dry gin with added sunshine.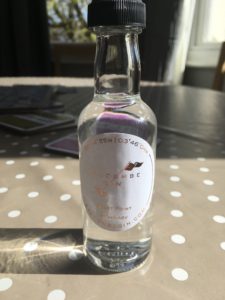 Cracking open my sample bottle it smells delicious. Floral and citrus with a bit of warmth coming from the cinnamon, and in the glass the juniper becomes more prominent. As I only have 50cl I'm going for my ginvent approach and having a wee nip straight which is slightly spiced. And because I'm not used to drinking it neat I did a rather ridiculous recoil as the heat of the alcohol hit my tongue. As they also kindly sent me a bottle of Fever Tree to try it with, it would be silly of me not to use it.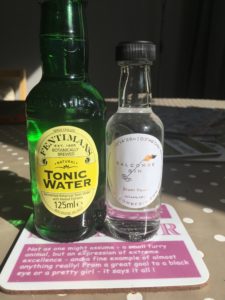 It's different. The spice counteracts the floralness of it, and there's a certain sweetness at the back of the mouth. It's very dry on the front of the tongue. There's something ever so slightly chemically in the smell when you're drinking it, but this doesn't translate to the taste. It hints at traditional but with some added zest – I think this is a perfectly modern gin to enjoy by the seaside. Although, then again, what isn't best enjoyed in the sun?
A 70cl bottle of 44% gin is available on their website for £37.50. You can find Salcombe Gin on Facebook, Twitter and Instagram.
Have you tried Salcombe Gin? Or any gin from your holidays? Let me know on Twitter and/or Instagram.