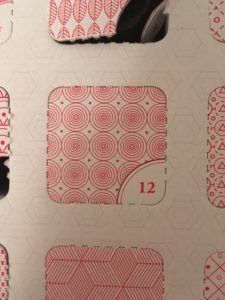 Merry day 12 of Ginmas and today's Ginvent treat is Pinkster gin. I tried this a few weeks ago when Catriona and I visited the Brighton Gin festival and got rather merry, so it's nice to have another chance to try this. Pinkster gin is so called after the raspberries used to make it turned the gin a pale pink colour. The raspberries used in the gin are grown locally to their Cambridge base – and any extra are turned into their boozy berries!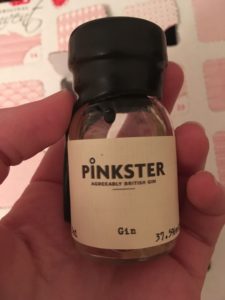 It certainly smells sweeter than the usual gin smell, but not in a cloying way. Straight up, it's quite intense on the tongue, definitely tastes like gin! The sweeter taste is at the back of the throat – just before the burning taste! Mixed with tonic, it's light and summery. Not too sweet or tart, it's well balanced with the drier notes. This would go well in a cocktail (I'm thinking half gin, half Prosecco yes?), or used to jazz up some Pimms in the summer. It doesn't feel quite right drinking it sat in my bedroom with the heating on full blast, but come summer this would be perfect down the beach.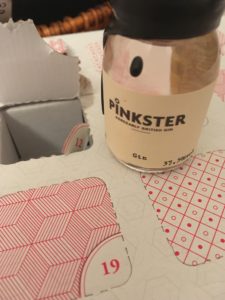 A bottle of Pinkster gin is £30.33 on Master of Malt – I think this is about right, I don't think I would pay more than £30 for the bottle but in the summer this will be a delight. Pinkster are available on Twitter, Facebook and Instagram.
Let me know what you think about Pinkster over on Twitter and Instagram, and catch up on Ginvent here.