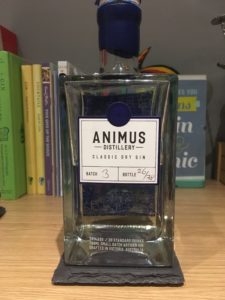 An Australian distillery founded by four friends – no it's not Four Pillars, it's Animus Distillery. Founded in 2015 in their garage, they soon expanded into their rural property in Central Victoria (about an hour from Melbourne). Their grain spirit is triple filtered through a custom made gravity-fed carbon filter before being vapour distilled – in fact many of their botanicals are grown on their farm. They are another brand with a big focus on sustainability, they reuse their botanicals as fertiliser and use recyclable materials in their packaging. They currently have four gins in their range: Abrosian gin with a South East Asian influences of mandarin, kaffir lime, galangal and ginger; Arboretum gin which utilises estate grown herbs lemon thyme, rosemary and native bush tomato; Davidsonia gin which is their take on a British sloe gin using a tropical sour plum with is steeped in their Macedon gin for a number of months. Speaking of the Macedon gin, that's what we are trying today which is a London dry style using lemon myrtle and mountain pepper berry alongside juniper, cardamom, cloves, cinnamon, star anise and rosemary amongst many others.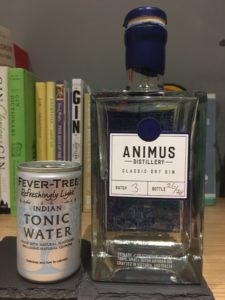 Opening the bottle and its like juniper meets smoke, and there is definitely a hint of pepper in it. In the glass, it's quite subtle and well balanced – even after a bit of time to breathe it stays like this. Adding a touch of water and it louches ever so slightly in the glass, on the tongue you get gentle pepper and spice, a touch of menthol and that lighter herbal note from the rosemary at the end. It's nice. Leaves your tongue tingling long after you've finished the mouthful. Before the pepper kicks in, there is something a little sweet there, just for a second.
Mixed with some Fever Tree light and the pepper really amps up, it's fresh and bright but that rosemary is really noticeable at the back of the throat. Much like when it is neat, the finish is super slow, lingering long after it's gone. This is the first time in a while that I've found a gin that really holds its own against tonic water, the only difference here is an added chill (I kept my tonic in the fridge) and a tiny carbonation. Perhaps the tonic helps to add a touch of sweetness, or enhance the citrus from the lemon myrtle, but that is all it is.
Finding a bottle of this is a tad tricky, but you can buy it from their website for about £54 depending on exchange rate – although with delivery added it's coming to £115… Which is a shame as this is a cracking gin. You can find Animus on Facebook, Twitter and Instagram.
Have you tried any of the Animus range? Let me know your thoughts on Twitter and Instagram.