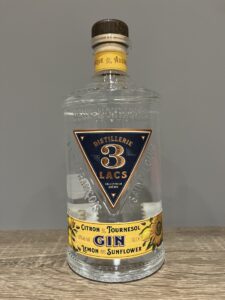 We've made it to June! There's a heatwave, the sun is shining, I'm working crazy hours. It's all good. June also brings not only World Gin Day, but also my next delivery from Craft Gin Club. I'm looking forward to this delivery as it's not just a gin I haven't tried, but also a brand I haven't heard of before. Double win.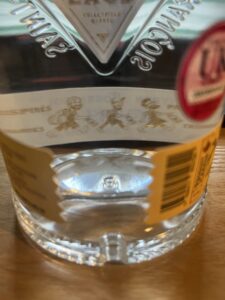 Distillerie 3 Lacs is born from the childhood friendship of Dominic, Mathieu and Nicholas who grew up in Quebec, Canada (as shown on my slightly blurry inner-label picture). After their teenage years making beer in their parents' basements, they grew up and got real jobs before taking a lads' trip to Scotland. Once there they were inspired by the amount of whisky and gin distilleries, and formed a plan. After an evening around a campfire reminiscing about their childhoods, they started to get to work.
They knew they wanted to make a London Dry gin with a twist of home. Starting with a classic botanical – lemon peel – for vibrancy, they started looking closer to home for their next ingredient. Driving down the road they passed through a field of sunflowers, a staple of a Quebec summer, and tried adding sunflower seeds to the still. It took a few attempts to get the balance right from the rich oil that the seeds gave their gin, but they persevered on to make the gin what it is today. Hard job. They launched their gin locally in summer 2019, and that local support means they are now officially in the UK.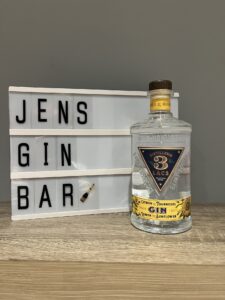 The citrus hits you straight from the bottle, and in the glass the lemon is pronounced with some herbal green notes in the background. Adding a splash of water doesn't make it louche which surprised me – the smell was so rich I expected a bit of cloudiness at least. Even with the dilution, the aromas are still as pronounced as before.
To taste, it has a slight sweetness to it, and a nice thick mouthfeel. The flavours are a tad more muted that I expected, but you get a nice rounded citrus tone coming through, with a hint of spice from the peppercorns to balance it. I personally would prefer a bigger hit of juniper, but that's just my preference and you do get a woody undertone throughout so it's not like it's not there at all.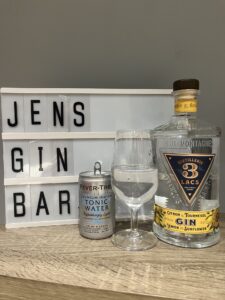 The suggested serve is with Fentimans Valencia Orange tonic water, but as you may or may not know, I'm not a huge orange fan so I'm sticking with the classic Fever Tree light tonic so I don't get distracted. Plus I feel that pairing something lemon flavoured with something orange flavoured is just going to cancel the other out? Just me? Moving on. It pairs well with classic tonic, you still get the flavour of the gin coming through but it's noticeably dialled back. It's shame you don't get the vibrancy of the nose on the palate. It's a nice gin, I just wish it was a bit bigger to taste.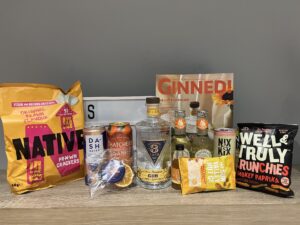 The only place I can find to order a bottle of Distillerie 3 Lacs Lemon Sunflower gin is via the Craft Gin Club members shop where a 70cl bottle of the 40% gin is £40 (at time of writing). If you're real desperate to try it, you can click this link and join Craft Gin Club (note: this is an affiliate link and if you join you'll get 50% off your first box and I'll get £10 off my next box).
You can find Distillerie 3 Lacs on Facebook and Instagram. Have you tried any of their gins before? Let me know what you think over on Twitter or Instagram.