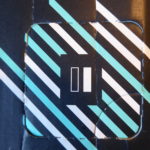 It's day 11 of Ginvent and I am very excited. Not only have I just completed my first day at my new job, but I have also heard lots of good things about Colonsay gin, so I can't wait to dig into this. Made by a husband and wife team (the Geekie's) who left their Oxfordshire home to build their new house on the remote Hebridean island of Colonsay. Their new home combines with their love of gin and their goal is to make, not only a viable life for themselves on the island, but also to contribute to the ongoing sustainability and development of their island economy. I should point out that this island is so remote, it takes 2 and a half hours to get there by boat to the mainland (which only happens three times a week in the winter) or a twice weekly PLANE. They also run a weekend for gin lovers including accommodation in their home and picnic lunches, catered dinners and a gin tasting. Just something to consider if you want a remote weekend away. With lots of gin.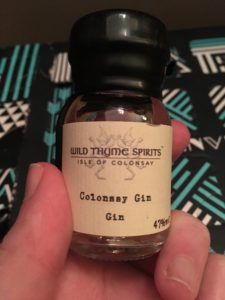 From the bottle, it smells like a nice, smooth gin. I can pick up the juniper and a whiff of pine forests. In the glass, I expected this to open up more but actually it's quite subdued. Hints of coriander and pepper tag along with the juniper, but nothing stands out here. A sip of it straight and it has a soft, silky texture on the tongue – again hints of juniper and a touch of citrus at the back as the flavours develop but no big botanical hits you. It also has some fire to it, but I've just seen it's 47% so that probably helps! ABV aside, this is rather nice to sip neat, there's a certain complexity to it (perhaps just because I can't quite work out the botanicals and I'm tired so it's lighting up the sensors in my mouth) yet still doesn't dominate any flavour. Mixed with some Fentimans tonic the citrus becomes instantly more obvious, yet for me the juniper fades. It has a richness to it, it washes in to coat your mouth in flavour then washes out. I think I have perhaps drowned mine in tonic – although I used the ratio of 1 part gin to 2 parts tonic so it shouldn't be drowned out. Whilst I like the flavour, I was hoping for more vibrancy. Perhaps it is the tonic I used, or my lack of garnish – although a good gin should work regardless. I think I preferred this neat as it had a bit more going on with it.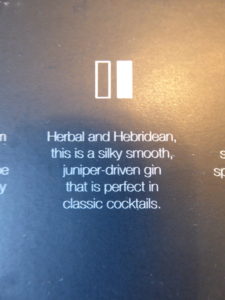 A 50cl bottle of their 47% gin is available on Master of Malt for £36.47 (at time of writing). You can find Colonsay gin on Facebook, Twitter and Instagram.