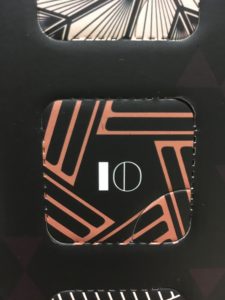 I am excited for today. During Gin Foundry's summer series, we had an evening with Corner 53 who were a bunch of lovely guys that made some great gin so I am looking forward to revisit this. My favourite that evening was their viking strength gin (and by favourite I mean we drank a lot of it and I hated my life the next day). Today however we are drinking their Cherokee gin which is inspired by famous bourbon Jack Daniels. Unable to replicate their maple-charcoal filtration process, instead the team add maple syrup to their list of botanicals and balance the sweetness this brings with sarsaparilla (an earthy vanilla note).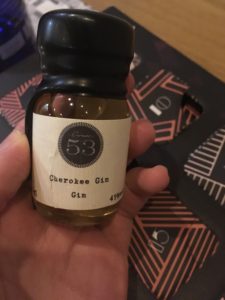 Even in the bottle, you notice the gin has a golden hue to it (hi maple syrup) and it is like woodchips and sugar on the nose. On the nose this opens up and becomes a bit brighter and fresher, the heady notes fade away and the sugar is toned down. Sipping it neat and it is surprisingly unsugary – on the tongue you get rich, juicy orange which is anchored by an earthy note (hello sarsaparilla). Perhaps I am starting to like oranges after all. This only gets better as you let it sit for a bit.
Adding a splash of Fentimans premium Indian tonic and the woodiness goes away and the fresher citrus notes come out. They're slightly overwhelmed by the tonic (I use the 30ml bottles as my measure so it shouldn't drown the spirit) but there's still flavour there. Whilst uncomplicated in the mouth, it has quite a slow finish so the flavours are retained for a while. Actually, I lie, there is a hint of woodiness there but it's as you lift the glass up to your face, you get a whiff of bonfire at the back. I quite enjoy that.
You can get your hands on a 70cl bottle of the 41% Cherokee gin on Gin Kiosk for £35 (at time of writing). Pretty reasonable in my standards – enough flavour to be different, not so much it's strange and a decent price. Although, to be honest, wait until they sort out their navy strength version and invest in that. You can find Corner 53 on Facebook, Twitter and Instagram.
Have you tried any of the Corner 53 gins? Let me know what you think on Twitter and Instagram, and don't forget to catch up Ginvent here.