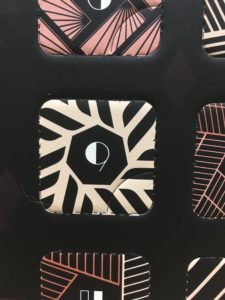 Last year we were able to try Puddingstone Distillery's Campfire London Dry gin, and today we have another Navy Strength gin. Their Navy Strength uses the same botanicals as their London Dry including roasted hazelnuts, golden berries and rooibos tea, but with a small tweak to increase the juniper profile. The ABV is also increased from 42% to 57% which is quite the leap, yet Puddingstone say that it is still smooth and easy to drink. Let's put that to the test shall we?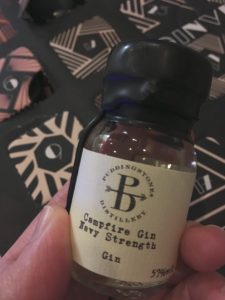 Opening up my little bottle and there's a good whiff of juniper there – much like their regular version, not much else hits the nose. In the glass, strangely the juniper fades a bit, and a hint of the ethanol from the 57% is there at the back. Sipping this neat and there's a pepper on the tongue that develops and builds, before slowly fading away with a vanilla softness. Giving it a moment to breathe and it's easier to sip, but for my tastebuds it's a tad too much to sip neat.
Adding some Fentimans premium Indian tonic and on the nose we are getting hints of flowers and citrus – strangely I'm not picking up too much on the tea or the nuts, although this can contribute to the vanilla/creamy notes. Drinking this and it is great. Juniper, check. Citrus, check. A good strength to give it enough of a kick but it doesn't smack you in the face.
A 50cl bottle of the Navy Strength gin is currently £40.90 from Gin Kiosk (at time of writing). I'm torn about this, I really like it and I would quite like a bottle, but I resent paying over £40 for a 50l bottle. But, you know what, get it. Treat yo' self. You can find Campfire Gin on Facebook, Twitter and Instagram.
Have you tried any of the Campfire gins? Let me know what you think on Twitter and Instagram, and don't forget to catch up Ginvent here.