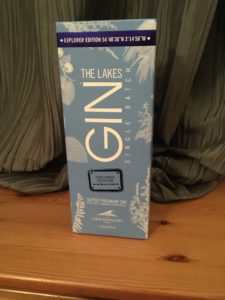 A while ago, Lakes gin kindly sent me a sample of their delicious gin (review of which you can read here). They have a range of spirits in their collection including a whisky and a vodka. My housemate kindly bought home a bottle of their Explorer gin for me to try. This is a special edition gin produced from a single batch distillation using juniper grown in Cumbria and another four botanicals which are native to the Lake District National Park. Their original gin has 10 botanicals in total with an ABV of 43.7% and the Explorer edition bumps this up to 15 botanicals and 47.1% ABV. This gives it a long and aromatic finish with zesty, herbal notes.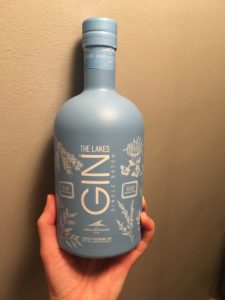 Opening the beautiful blue bottle and instantly a fresh, herbal smell wafts towards you. It's slightly floral, and herbal like coriander – bright and airy. In the glass, the 47.1% ABV becomes more obvious, but it's not overpowering, there's something slightly vanilla-y about it. Adding a touch of water, and it's well balanced. A burst of pepper on the tip of the tongue, a sweet creaminess as it develops and a menthol after taste.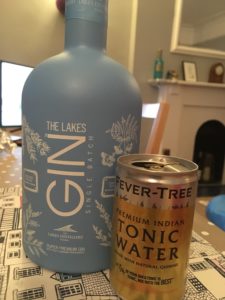 Mixing it with some Fever Tree tonic and the spice has changed from a pepper to a warming clove and cinnamon, a touch of vanilla on the side of the tongue and the herbal notes have been ramped up to a big, vegetal taste right in the centre of the tongue. There's a slight bitterness that comes through – if it was dialled down slightly I'd think it was citrus but it's just too much at the moment. The finish is quite fast, there's intense flavour before melting away. Adding some extra tonic calms this down and allows a sweetness to come through, and I think I prefer it this way (unusual for me).
You can buy a bottle of Lakes Explorer edition gin for £39.95 on Master of Malt (at time of writing). Make sure you give them a follow on Facebook, Twitter and Instagram.
Have you tried their Explorer edition? Let me know on Twitter and Instagram.