Note: I contacted Brindle Distillery and they kindly sent me a bottle of Cuckoo gin to try. This won't influence my tastebuds though.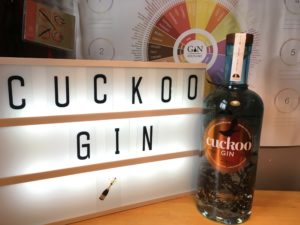 Based in Lancashire, Brindle Distillery produce Cuckoo Gin – a gin with sustainable and ethically-sourced botanicals and named after a local legend. The Brindle Cuckoo hails back to the middle ages when hearing the first cuckoo's call of spring led to celebrations that the fertility of the land would reward the farm workers. So, obviously, the locals decided to catch one to keep in the village to bring them luck all year round – except the cuckoo was smart and flew off. Now, anyone born and bred in Brindle is known as a Brindle Cuckoo. They keep this theme running with locally grown botanicals from the surrounding fields and their natural water source delivers spring water straight to the distillery. Being ecologically minded doesn't stop there; they heat their still, Maggie, with renewable energy biomass boilers and they feed any distilling byproducts to their cattle and chickens. They say their gin is smooth with flavours starting at juniper and developing to citrus, spice and pepper. Let's see how it fares…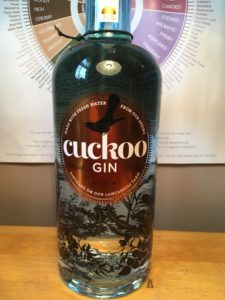 Breaking the paper seal and unscrewing the wooden cork (do you unscrew a cork?), from the bottle the first thing I got was a hit of citrus, followed up by a big waft of vanilla. There's also a nutty undertone – almost like a thick, almond milk – a smell which grows as it is poured into a glass. Adding a splash of water, and it is very soft and gentle on the tongue, incredibly smooth to drink and leaves just a hint of warmth in your mouth. A hint of pepper grows as it finishes, but nothing overwhelming and it keeps a creamy mouthfeel. There is absolutely no alcohol burn from this at all, if anything, you can't tell it's alcoholic.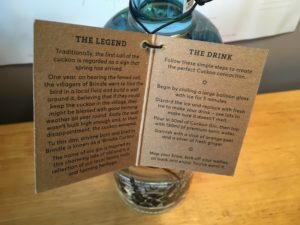 Mixing it up with some Fever Tree tonic, it balances the bitterness from the quinine well. It's very simple. A floral sweetness akin to elderflower on the tip of the tongue, a wash of vanilla and ending with a touch of citrus and pepper at the very end. The finish is quite quick, but it leaves a sweetness in your mouth. This gin is good. We're back to the territory of "let's just make a good gin". No gimmicks, no wacky flavours, just a good gin. The creaminess of it makes it different to your standard citrus led gin, it feels opulent to drink and is rich and filling. They suggest garnishing your g&t with orange (nope) and a sliver of fresh ginger which, when added, tones down the sugar to balance it well. All in all, I am a fan.
You can buy a bottle of their gin of their 43% gin on their website here for £38 per 700ml bottle (at time of writing). Honestly, I like this. I think it's worth the higher price tag, it feels like a gin you'd drink to celebrate something, not one you'd knock back before a night out (obviously don't do this, drink responsibly). You can also find them on Facebook, Twitter and Instagram.
Have you tried Cuckoo gin? Let me know your thoughts on Twitter and Instagram.