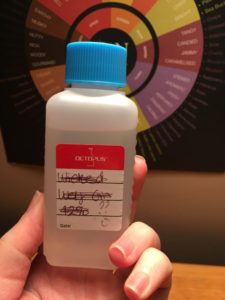 If you haven't heard of Monkey 47 gin before, then where have you been? It's delicious – I actually reviewed their regular gin here. Thanks to having gin friends from Twitter (Hi Andy!) I've managed to get a sample of their Distiller's Cut gin. The Distiller's Cut edition of their gin is made but once a year, bottled in a limited run of just 4,000. So what make's it different? The 2017 edition is their traditional 47 botanicals with added musk yarrow leaves and flowers which are macerated, distilled, distilled again and then left to mature for three months. This year, the team trekked up a Swiss mountain to ensure their special ingredient is as fresh as possible – with a lovely photo story over on their website.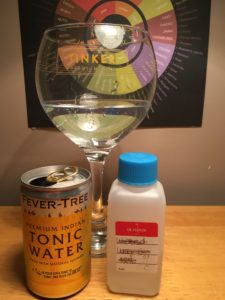 Straight in the glass it has the earthy quality of the original Monkey 47, with a slight floral aroma. A small sip of it straight is GOOD. Not even watered down but very drinkable. Spiced but with a gentle sweetness of honey and vanilla. Mixed with a can of Fever Tree tonic, the bitterness of the tonic slightly masks the subtler notes and the honey fades away. It retains some earthiness and a slight spiced note. but has a short finish and the notes don't linger around. There is a bit of sweetness as the back of the throat, but it is balanced by the drier notes. Sadly I don't think I've been quick enough to get my hands on a whole bottle, but this is a nice change.
Where you can get your hands on a bottle, I'm not sure. Nor do I know how much it costs. Although last year's bottle was around £67. But you can find them on Facebook, Twitter and Instagram.
Have you managed to get your hands on their Distiller's Cut gin? Let me know your thoughts on Twitter and Instagram.