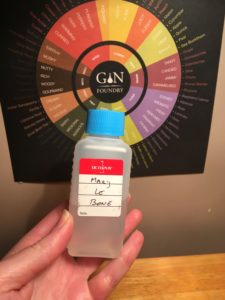 I've wanted to try Marylebone Gin for a while now, and was gutted when it was included in a delivery from the Craft Gin Club…which I didn't get as I don't get deliveries every month. However, my good friend Orla (who, by the way, has two insanely cute dachshunds which obviously have their own Instagram account) did get that delivery and kindly shared the gin love with me. Founder Johnny Neill is the eighth generation descendant of John, a Liverpudlian solicitor, and Isabella, the daughter of Greenalls gin founder Thomas Greenall. With distilling in his blood, Johnny set out to make his name in the gin world, and launched Marylebone. He matches traditional botanicals juniper, orange and lemon peel, and liquorice root with newer flavours such as grapefruit peel, cloves, lime flower, lemon balm and chamomile. These botanicals were carefully selected from around the world to bring together balanced flavours and aromas designed to reflect the magic and excitement of the old London Pleasure Gardens.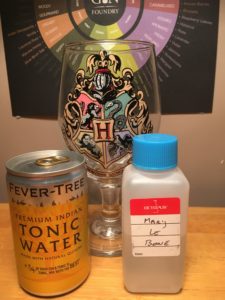 Straight from the bottle it certainly has a mighty nose to it – a mix of flavours with a predominant citrus aroma. Once it's opened up in the glass, the juniper comes to the fore and there's a floral perfume behind it. Trying it straight it's pretty strong with a lot going on – it is bottled at 50.2% which explains the alcohol taste on the tip of the tongue. Once you're past that, it hits a lot of senses and manages to be light yet warming. Mixed with a tin of Fever Tree (because tiny goes with tiny) it comes to life. It is quite dry with a medium finish which ends quite sweet. It evolves from dry to citrus to floral to sweet in a lingering way. This is everything I hoped it would be.
Currently, a 70cl bottle of the 50.2% gin is available on Master of Malt for £43.50. Quite pricey but I would fully enjoy adding this to my collection (hint hint it is nearly Christmas…). You can find them on Facebook, Twitter and Instagram.