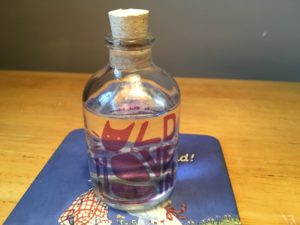 Now, you probably know about Brighton Gin, but have you heard about Old Hove Gin? Well thanks to the Old Albion pub in Hove, we have a new contender for our favourite seaside gin. Working with Sussex based Blackdown Distillery, they make it with local silver birch syrup (because that's a thing) and serve it exclusively at the Old Albion pub. The gin uses a wheat grain as a base spirit and is blended with Sussex spring water from below the distillery before being charcoal filtered – plus it's gluten free and suitable for vegetarians and vegans. So basically it's a super food.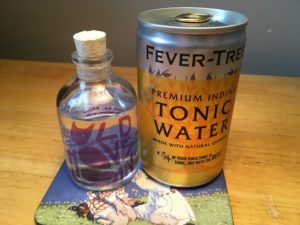 Opening up my little bottle it smells very easy to drink, slightly savoury and not as juniper heavy as some gins. In the glass it is full of flavour and a sip of it neat really packs a punch. A lot of citrus notes hit you on the tip of your tongue, and it feels slightly thicker in the mouth. Mixed with a tin of Fevertree (because miniatures belongs with miniatures) the pine comes to the front and the juniper more prominent. It still has a viscous quality to it and manages to balance the sweetness and the savouriness well. It leaves a lingering taste in your mouth – in a very good way. I think I went down the wrong path with using Indian tonic and perhaps a Mediterranean tonic would have been better. I should probably pop back into the Old Albion for another tasting session.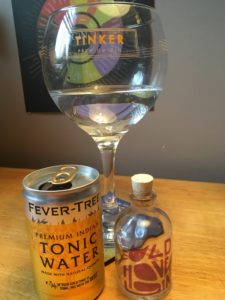 You can visit the Old Albion pub at 110 Church Road in Hove (near the bottom of George Street) where they have quite the gin selection. You can find Old Albion on Twitter, Facebook and Instagram. As far as I'm aware, it's only available in the pub, so you should hot foot it down there to get yourself a taste.
Have you managed to try Old Hove Gin yet? Let me know what you think on Twitter and Instagram.