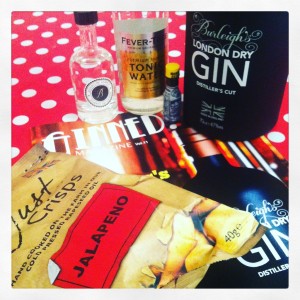 With this month's Craft Gin Club delivery, as well as my full-sized bottle of Burleigh's Distiller's Cut gin, I also received a sample of their Signature Edition Gin. You can read some more about 45 West Distillery and their gin making process on the other blog so I don't need to repeat that here (also making this post distinctly shorter than my others!) Their Signature gin is a London Dry (as are all of their gins) made in their copper distilling pot "Messy Bessy" which can make around 650 bottles of gin at a time. This gin is more suited to the classic G&T according to the makers, whereas the Distiller's Cut works well in a Martinez due to a different ratio of botanicals.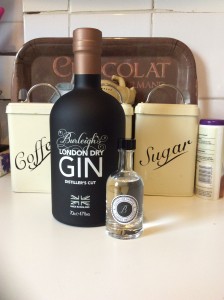 As it is a small sample bottle I don't get to hear the nice pop of a cork, but after unscrewing the lid the smell that comes out is more floral than the Distiller's Cut. Bottled at a slightly lower 40%, this gin doesn't attack your senses in the way the Distiller's Cut does. It feels softer and more manageable on a weekday evening. Once in the glass, the juniper comes into its own and hits you at the back of the nose. Mixed with water, the juniper mellows out to create a more balanced smell. It tastes like a 'traditional' gin. Floral and zesty, it maintains the earthy undertones that feature so prominently in the Distiller's Cut, but aren't as overpowering. The result is a more palatable drink with no sharp kick at the back of the throat or bitterness on the tongue.
Mixed with the Fever Tree Indian tonic, it is fresh and bright. This gin tastes more commercial than the other type, it is less dense and overwhelming. The twist of lemon brightens the gin and brings out the citrus botanical. It leaves a pleasant tang on the tongue that leaves you wanting more as it isn't too dry. This feels like an everyday gin to be enjoyed year round, whereas the Distiller's Cut is a gin for a certain occasion and mood (judging from my over the top emotional reaction to it which leaves me thinking I shouldn't drink it every day…)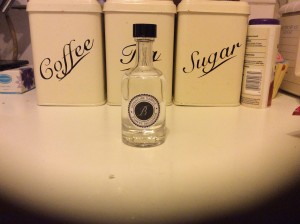 Served with cold tonic and ice cubes, this felt like the perfect drink to enjoy after work, and I imagine it will go down a treat on the beach if we get any more sunny weekends!
You can buy all of Burleigh's gins on their website and in various places around the UK. You can find out more about their brand and what they have going on through Facebook and Twitter. Whilst you're there, don't forget to give the Craft Gin Club some love as well (Twitter and Facebook).
You can also hear more about what I like and loathe through Twitter and Instagram.