Note: The Garden Shed Distillery team sent me a bottle to try, but as always I'll let you know what I really think
Who are The Garden Shed Drinks Company?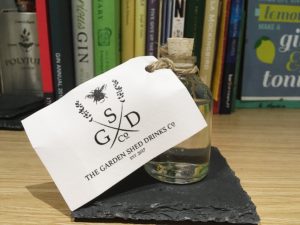 Based in Glasgow, the team have a strong ethical baseline. They donate a portion of their profits to environmental charities and they aim to raise awareness about some of the issues that exist due to climate change. With the classic tale of four friends that got together and after a few drinks decided to make a gin, they started this in their garden shed. They are inspired by the botanicals that grow around them – blackberries from their garden, dandelions that are usually disposed of and some bee friendly lavender. They bottle their gin at 45% and say it is filled with floral and spiced notes. So, how does it taste?