Note: The Garden Shed Distillery team sent me a bottle to try, but as always I'll let you know what I really think
Who are The Garden Shed Drinks Company?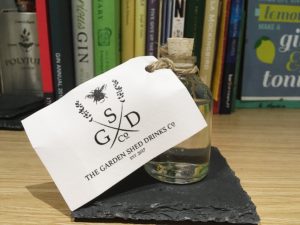 Based in Glasgow, the team have a strong ethical baseline. They donate a portion of their profits to environmental charities and they aim to raise awareness about some of the issues that exist due to climate change. With the classic tale of four friends that got together and after a few drinks decided to make a gin, they started this in their garden shed. They are inspired by the botanicals that grow around them – blackberries from their garden, dandelions that are usually disposed of and some bee friendly lavender. They bottle their gin at 45% and say it is filled with floral and spiced notes. So, how does it taste?
How does Garden Shed gin taste?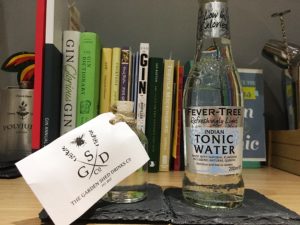 Opening the bottle and the lavender is rich and aromatic, like walking through a field but there is an earthiness of juniper behind it. In the glass the headiness calms down, but it is still a big and bold smell with plenty of oomph behind it. A splash of water and it starts sweet before building to a mild liquorice tingle. You definitely can still pick up the floral notes, but there is nothing soapy or old ladyesque about it
With some Fever Tree light, the sweeter notes shine through – there is a very mild jammy quality to it from the berries, but this is balanced with the deeper flavours. This is a lovely gin. I can taste honey, it's smooth on the tongue with a sweetness at first then a kick at the end. I've been knocked into (written) silence. They describe it as "clean, fresh and flavoursome" and I would agree, it's really crisp and bright. There is a lot of flavour without it being overpowering. I'm a fan.
Where can you buy Garden Shed gin?
You can get a 70cl bottle of Garden Shed gin from Distillers Market for £39.50 (at time of writing). I might even be investing in a bottle of this myself. You can find them on Facebook, Twitter and Instagram.
Have you tried Garden Shed gin? Let me know your thoughts on Twitter and Instagram. Don't forget about International Scottish Gin day on 3 August, so why not try a new gin in the lead up?