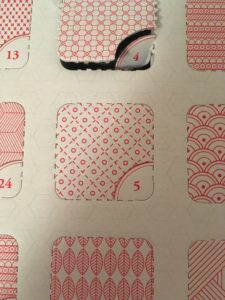 We've made it to day 5 and are treated to Slingsby Gin. When I tried this at the Brighton Gin Festival it stunned me to silence – a hard thing to do. Their website opens with a Charles Dickens quote, as if I couldn't love them more. Based in Harrogate, Slingsby has a long history when William Slingsby discovered the unique properties of the Tewit Well spring water in 1571, giving the town Spa status and this gin a name. The key botanicals are grown locally, and combined with other ingredients in Yorkshire – although some ingredients are imported from around the world.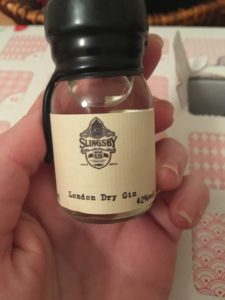 It smells just as I remember. Juniper with a hint of fresh rain and lemon. It's tangy on the tongue with a nice warmth to it. With tonic it's perfect. I can't say much more. I love this gin. And I'm happy I still love it. But really sad that it's only a teeny tiny bottle. To anyone reading this and wondering what to get me for Christmas: it's this gin please.
A bottle of Slingsby gin is currently £39.95 on Master of Malt and you'll be fighting me for a bottle, and you can find them on Twitter, Facebook and Instagram.
What do you think? Let me know on Twitter and Instagram, and don't miss a day of Ginvent by clicking here.