Note: I was sent a sample of The Artisan Gin to try, but as always I'll let you know my honest thoughts. Any links marked [Ad] are affiliate links which means I'll receive a small commission if you use it to buy anything.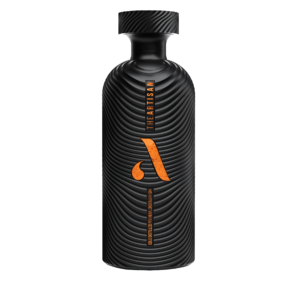 If I asked you what country you associated with gin, what would you say? Today I'm drinking a gin from Croatia which isn't known for producing gin, despite being a big exporter of juniper. The Artisan Gin is made by Vedran Sisak who wanted to create a London Dry style gin using the flavours of his homeland. He uses 14 hand picked, organic botanicals including lemon and orange peel, elderflower, lavender, olive leaf, almond and Croatian national flower, iris. As the botanicals are grown in small scale family farms, each batch is unique and reliant on that season's weather and growing conditions. This level of care extends to their branding, with a stunning black opaque bottle. Designed with flowing ridges around the bottle, you just want to reach out and hold it in your hands. To ensure what is inside the bottle is just as good as the outside, Vedran vacuum distils each botanical to ensure only the best flavour makes it into the final mix. So, how does it taste?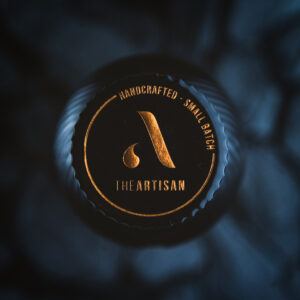 Opening my pouch and you get plenty of green juniper alongside a waft of fresh citrus. In the glass, the smell is that of walking through a rich field. The olive leaf adds a herby note that gives it a scent of a verdant hedgerow. Adding a touch of water helps bring out some of the soft lavender against the dry hay notes. To taste it's very gentle – I know 44% ABV isn't super high but I'd usually expect a bit of an alcohol burn when sipping a neat gin at first. It's clean, dry and easy to drink. Other than a slight woodiness at the back of the tongue, it's very simple and not as floral as I anticipated.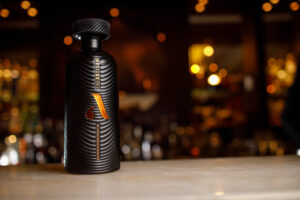 Mixed with an equal amount Fever Tree light, it stays similar in flavour as it did neat. There's an added bitterness from the tonic which highlights the juniper and rather dampens down the softness. Adding a splash more tonic lengthens out and you start to get hints of the citrus peel and floral notes. Overall, it keeps a strong focus on the juniper and green herbal tone – when I looked at the botanical list I was expecting this to be far more complex and floral. It's actually rather understated with the flavours well blended together.
You can get a 50cl bottle of The Artisan Gin from [Ad] Spirits Kiosk for £47.44 (at time of writing). You can find The Artisan Gin on Instagram.
Have you tried The Artisan Gin? Let me know your thoughts on Twitter and Instagram.