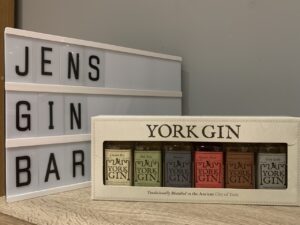 The London Dry gin is a staple in any range, so it makes sense to try this first from the York Gin tasting pack. This edition uses nine botanicals: juniper; coriander; cinnamon; orris root; angelica; cardamom; black pepper; lemon peel; and grains of paradise. I'm expecting this to have quite a bit of warmth to it from the cardamom, pepper and grains of paradise but hopefully the lemon peel will give it a lift.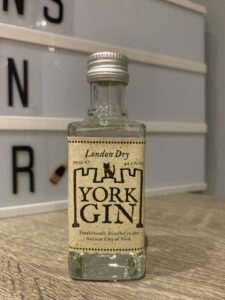 Opening the bottle and you definitely get a whiff of lemon hitting you first, followed by a very gentle wave of warming spice. The spice opens up in the glass but it's not one dimensional, you get a lot in your nose but it works cohesively. Diluting it down with a splash of water really opens up the aromas. You start to pick up the black pepper and the warmth is more recognisable as cinnamon and cardamom. To taste, the spice hits you first, the tingle of black pepper on the tip of the tongue brings it alive. On the second sip the spice dials down and becomes very easy to drink.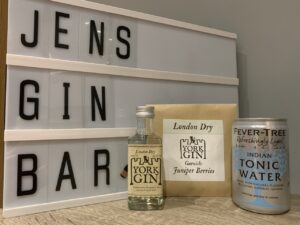 They recommend serving this with Fever Tree light tonic so I've started with equal amounts and you definitely get the heat from the peppercorns along with the freshness of the lemon. Adding a tiny bit more tonic lengthens this out. I like a hefty G&T but this has so much flavour to it that it can tolerate the extra tonic. I'm not normally one to garnish with dried things, but as they've supplied juniper berries I've thrown some in. Do they really add any flavour? Not that I can discern but if it makes you feel fancy, then go for it.
A 70cl bottle of the London Dry gin is available from the York Gin website for £39 (at time of writing).