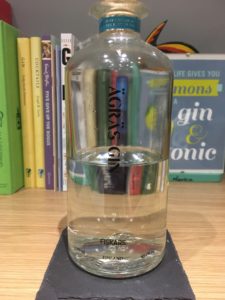 Today's gin hails from Finland; the Ägräs gin distillery is in Fiskars Village, an old ironworks village 88km west of Helsinki. The distillery takes it's name from the ancient Finnish god of vegetation, and they use just four botanicals (juniper, red clover, angelica and lemon peel) sourced from the forests of Finland. The distillery is the first crowdfunded distillery in Finland, with over 500 shareholders and now make their gin, an Akvavit, and the limited edition Abloom gin which takes their standard gin mixed with hibiscus flowers and honey.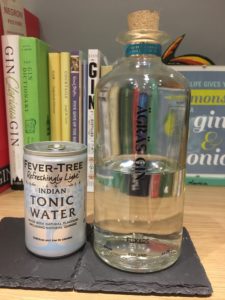 Opening the bottle and it smells clean – like the air after a heavy rainstorm. In the glass, there's a touch of flowers, a touch of citrus and just a touch of juniper. The lack of botanicals doesn't give it a lack of flavour, there's just a simplicity about it which is hard to find in gin now. With a splash of water, the lemon peel is more prominent but only just. It's still subtle. On the tongue it's surprisingly spiced and warming, there's more flavour here than you'd expect from four botanicals. There's a beautiful woodiness from the juniper alongside a peppery fire that tickles your tongue.
Adding some Fever Tree light and at first it's ordinary. Then comes a lemony sherbet sweetness. Then gradually the pepper builds, before slowly fading away. It's refreshing. So many gins now assault your senses with a million botanicals and flavours, it's nice to have a gin that just tastes like, well, gin.
You can get a bottle of Ägräs gin from The Whisky Exchange for £33.95 at time of writing – with their jazzy new branding as well. I would say that's money well spent. If you're looking for something showy then this isn't the gin for you, but if you're looking for a classic gin that is made well then you could do a lot worse than this. You can find Ägräs gin on Facebook, Twitter and Instagram.
Have you tried Ägräs gin? Let me know your thoughts on Twitter and Instagram.